University of Florida basketball star Keyontae Johnson was in high spirits recently after being discharged from the hospital. Though he gets the chance to spend Christmas with his family, his return to basketball will take a while.
One thing worth noting is that doctors were still trying to figure out why he had collapsed in the Gators game against the Florida State Seminoles. It appears that they have come up with the right conclusion this time, diagnosing the 25-year-old with acute myocarditis, USA Today reported.
It was one of the feared reasons possibly tied to Johnson. He was among the players who reportedly tested positive for COVID-19. The findings, it affirms what most had feared.
With this development, the 6-foot-5 cager will have to sit out a minimum of three months. This means he is likely to miss the remainder of the 2020-21 season as he recovers from this illness. Hence, Johnson will not be around when the Gators face the Vanderbilt Commodores on Dec. 30.
Now that they know the real cause behind Johnson's collapse, the best thing to do is take all necessary measures for him to get well. The junior player has shown tremendous progress since that time. That included being placed in an induced coma and then waking up from it as scheduled.
He responded well after that and even had the time to thank everyone for their prayers and well-wishes. Showing the fighting spirit throughout this sensitive ordeal, Johnson needs to undergo one more fight to overcome the threats that the COVID-19 virus carries.
It will be interesting too how this new episode will alter his basketball future. He passed on the 2020 NBA Draft to continue playing for the University of Florida. He has been a vital piece for the Gators, averaging 14.0 points, 7.1 rebounds, and 1.6 assists through 31 appearances last season.
Gators coach Mike White will also have to find a way to play without the star swingman. It will be a big void to fill but something they need to adjust as Johnson faces a life-threatening battle of his own.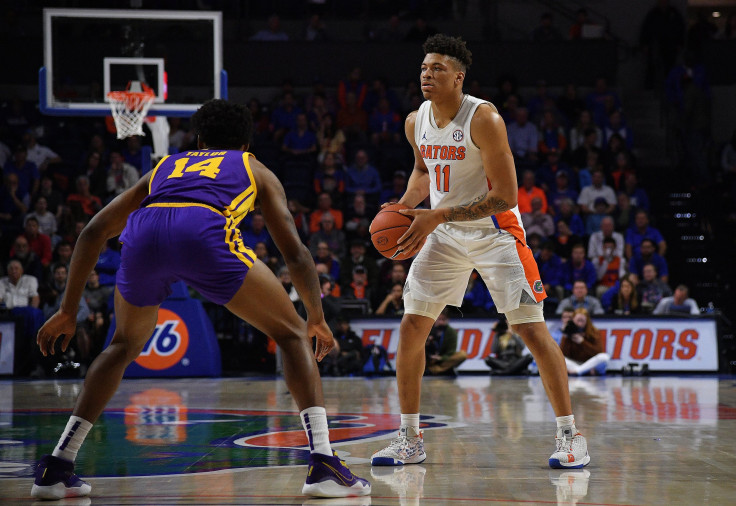 © 2023 Latin Times. All rights reserved. Do not reproduce without permission.