A Missouri home, where a missing woman believed to have been kidnapped was kept half-naked in a cage, was ravaged by flames at an unincorporated Ozarks community in Missouri on Monday. Unfortunately, the victim has yet to be located.
Police have slapped James Phelps, 58, and Timothy L. Norton, 56, with kidnapping, facilitating a felony, inflicting injury, and terrorizing charges over the July 24 disappearance of 33-year-old local Cassidy Rainwater, the Daily Beast reported.
According to the Dallas County Sheriff's Office, the fire gutted the Windyville home on Monday night, which saw Springfield Fire Department's bomb squad and emergency crews deployed to the scene to put out the orange flames.
Authorities then discovered a possible tripwire and detonated an explosive device as the fire continued into Tuesday morning as investigations by the Division of Fire Safety continue to determine the cause of the blaze.
Officials have yet to confirm if it was an incident of arson or accidental, but so far found no traces of human remains have been retrieved from the area.
Meanwhile, it remains unknown how the fire might impact the ongoing probe into the disappearance of Rainwater, who remains missing as of Wednesday morning.
Last month, police moved to apprehend Phelps on Sept. 16 after investigators uncovered at least seven photos on his phone showing Rainwater partially nude and being held in a cage at his Moon Valley Road residence in the city of Lebanon, the Daily Mail noted.
Phelps, the last known person to have seen Rainwater, was first questioned by police and initially said the 33-year-old woman had been staying with him "until she could get back on her feet" and relocate to Colorado.
He would then insist that Rainwater had left his residence about a month before her disappearance, claiming she packed her bags in the middle of the night and was fetched by a vehicle at the end of his driveway.
Some two weeks after the cops invited Phelps for questioning, the FBI contacted their local counterparts on Sept. 16 following an anonymous tip about photographs of a partially naked Rainwater being held captive in a cage at Phelps' house.
Investigators subsequently secured a search warrant for Phelps' phone, where they recovered the pictures described by the tipster. It sparked a further probe, which found Norton helped Phelps restrain the victim on July 24, the same day the woman reportedly vanished.
Three days later, Norton was brought in for questioning on Sept. 19 but provided inaccurate information unhelpful with the investigations. Detectives would continue interrogating him the next day, at which Norton reportedly confessed to knowing Phelps kidnapped the woman.
Both men fronted a judge via a virtual pretrial on Tuesday, where prosecutors scheduled the preliminary hearing for Nov. 5 to give them time to gather the needed number of witnesses.
Authorities also unraveled that Rainwater's mother, Tracy Wahwassuck, had disappeared in April 2007 in Laclede County after the 43-year-old was last seen alive in Lebanon, east of Windyville, according to the Kansas City Star.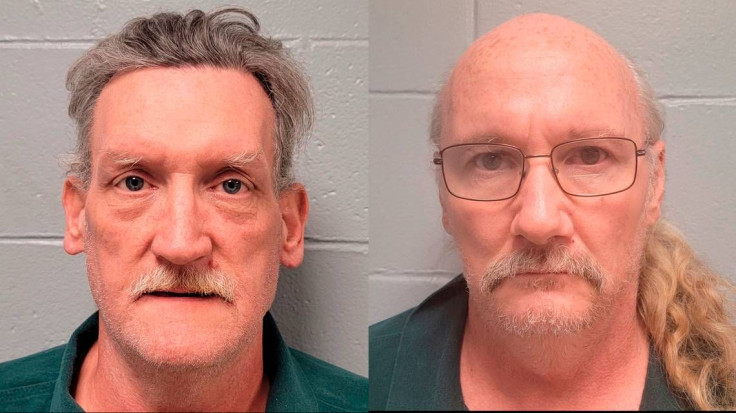 © 2023 Latin Times. All rights reserved. Do not reproduce without permission.