The Tulsa Police Department has apprehended an Oklahoma governor candidate on Monday after he was accused of kidnapping and raping a woman, who applied to a Craigslist job post to be in his campaign team, in Oklahoma City on Sunday.
The suspect, Paul Tay, 58, an independent governor candidate, has been charged with first-degree rape, kidnapping, and assault with a dangerous weapon. He allegedly picked up the victim with his car before locking her inside and driving her to his home, where he sexually assaulted her with a pipe.
Tay reportedly fetched the woman in the city of Bethany, about 12 miles northwest of Oklahoma City, and drove to his Tulsa address, Fox News reported.
According to cops, the man had threatened to harm the victim if she dared to exit the vehicle. Tay would then run out of gas about 30 miles south of Tulsa in Beggs, Oklahoma, to which he responded to the situation by panhandling for money from passersby until he had enough to refuel.
However, the victim would remain in the car as Tay begged for fuel money. She told police she was already too afraid to retaliate because he had already assaulted her with a pipe when she tried to run away minutes earlier, police said.
The suspect would proceed to drive into midtown Tulsa, arriving at his residence a short time later, where he allegedly offered to have sex with the victim.
He would eventually force himself on her after she refused his offer, sexually assaulting and raping her with a pipe despite her pleas for him to stop, CBS News noted.
On Monday, the victim claimed she managed to lure Tay to a Walmart store, saying she needed to buy some hygiene products. The woman would instead approach a supermarket employee to get help, which subsequently led to a 911 operator to dispatch cops in the area.
Responding officers then arrested Tay in the parking lot and booked him into Tulsa County Jail.
Tay is known as a perennial candidate for various political posts in Oklahoma, who has been displaying offensive signs in the downtown area.
The man has previously been arrested for theft, disturbing the peace, obstructing officers, outraging public decency, and other offenses, according to the San Francisco Times.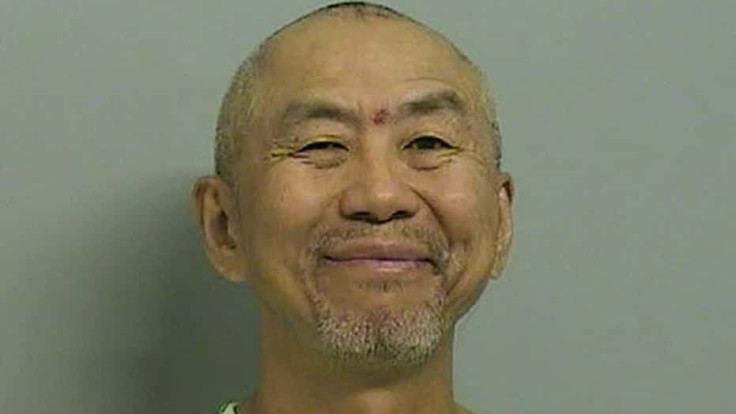 © 2023 Latin Times. All rights reserved. Do not reproduce without permission.