Haiti is a region that is dealing with major problems and folks who reside or plan to go there need to be careful. Already dealing with famine and hunger, there is also danger lurking anywhere, a reason why any individual needs to be wary of his or her surroundings.
Port-au-Prince is nestled between green sides and blue waters of the Caribbean. Looking at it closely though, there are bigger problems that include knee-deep rubbish and no functioning parliament among others.
According to BBC, 4.7 million Haitians are dealing with acute hunger. About 200,000 people are facing famine-like conditions per the United Nations. There are also health concerns with Cholera returning.
However, there are more problems over the horizon. Without a proper government and security, kidnapping has gone rampant. It has become a major income source, a reason why innocent people are snatched from the streets, some on their way to work to earn a decent living.
There is a morning rush hour, between 6:00 to 9:00 a.m. that is allegedly branded as the peak kidnapping time. In the evening, 3:00 to 6:00 p.m. is also considered dangerous.
From January to October of this year, there were 1,107 reported cases per the UN.
It has become a source of income for gangs, ransoms that range between $200 to $1 million.
Some victims come back alive but only if the ransom is paid. However, they are made to suffer while under the mercy of kidnappers.
"Men are beaten and burned with materials like melted plastic," Gedeon Jean, of Haiti's Centre for Analysis and Research in Human Rights said. "Women and girls are subject to gang rape. This situation spurs relatives to find money to pay the ransom. Sometimes kidnappers call the relatives so they can hear the rape being carried out on the phone."
As a result, people traveling from one place to another need to be in armored vehicles. Unfortunately, it is a privilege limited only to people who can afford it.
Hence, anyone in Port-au-Prince needs to be careful and alert at all times. They need to update their mental map, as one more area is turning from green to red.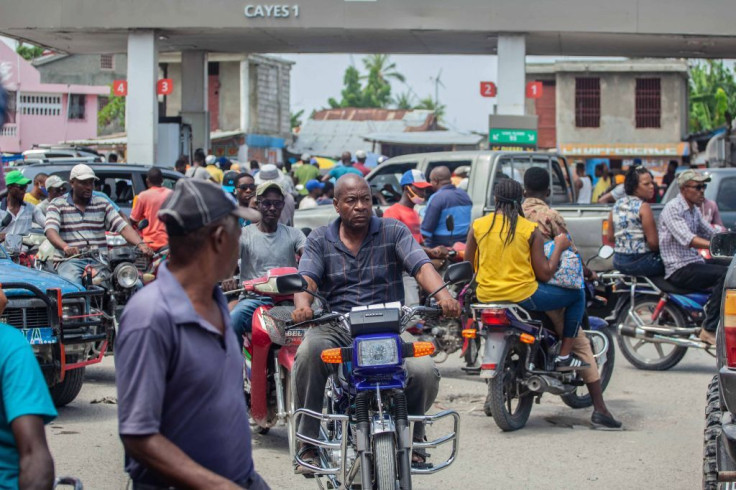 © 2023 Latin Times. All rights reserved. Do not reproduce without permission.