Tensions in the Korean Peninsula have increased yet again as North Korea confirmed the testing of the country's new nuclear-capable tactical missiles on Wednesday, the latest in a series of aggressive weapons testing from the Kim Jong-Un regime.
The new weapons, believed to be testing cruise missiles by sending them 1,240 miles over the sea, is one of the many new ones being tested recently by North Korea, with some analysts believing that it is a prelude to the country's first nuclear test in five years, according to Al Jazeera.
North Korean leader Kim made his first statement regarding the weapons in the past few months, and since making the small, tactical nukes a priority during a key party meeting in January 2021. He warned that the North is ready for "actual war," and that they would "continue to expand" their country's capabilities for nuclear war, CNN reported.
"Our nuclear combat forces … proved again their full preparedness for actual war to bring the enemies under their control," Kim said according to KCNA. He continued claiming that North Korea "should continue to expand the operational sphere of the nuclear strategic armed forces to resolutely deter any crucial military crisis and war crisis at any time and completely take the initiative in it."
The United States has not commented on the veracity of the allegations of power from the North Korean missiles, but South Korea's Joint Chief-of-Staff spokesperson Kim Jun-rak claimed that the country was on high alert during the testing on Wednesday. "The South Korean military was aware of the situation in real time and maintained a readiness posture by closely cooperating with the US while strengthening surveillance and vigilance," he said.
While analysts are doubtful regarding the statements of North Korea's weapons, many have pointed out that the Western allies who would be affected, which include South Korea and Japan, should not ignore the statements altogether and express caution. "North Korea's cruise missiles, air force, and tactical nuclear devices are probably much less capable than propaganda suggests. But it would be a mistake to dismiss North Korea's recent weapons testing spree as bluster or [saber]-rattling," Professor Leif-Eric Easley from Ewha University in Seoul, South Korea, said.
"Policymakers in Seoul, Tokyo and Washington should not allow domestic politics and other challenges such as Russia's war in Ukraine to prevent them from increasing international coordination on military deterrence and economic sanctions," he concluded.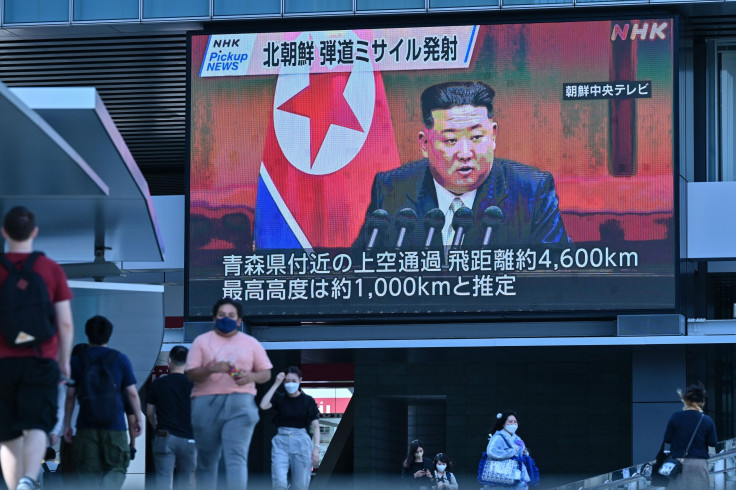 © 2023 Latin Times. All rights reserved. Do not reproduce without permission.