North Korean leader Kim Jong-un— as followers have always known— isn't one to skimp on matters pertaining to gastronomy. But, things sure have changed in this regard, as he revealed an all-new visibly slimmed-down avatar earlier this week, much to the horror of his followers.
Speculations have run amok about the leader's health and general well-being lately, with much being discussed about his 'emaciated' condition after the media ran images of Kim looking drastically slimmer as compared to his old self. It has also been revealed that the 37-year-old had checked into a health retreat after aides became concerned about his hefty frame.
Clearly heartbroken over their supreme leader's worrisome lean silhouette, a volley of North Koreans expressed their dismay. "Seeing respected general secretary (Kim Jong Un) looking emaciated breaks our people's heart so much," stated an unnamed man in Pyongyang as reported by the Mirror. "Everyone is saying that their tears welled up," he added.
Kim's weight has always been a subject of global concern, more so because his decadent way of being has been directly linked to a spate of adverse health consequences, early death included. Any untoward occurrence could catapult into bigger political crises—largely due to a void in the line-up of successors to take over the East Asian country.
His oldest brother, Kim Jong-chol doesn't stand a chance as he was certain that he'd choose to play guitar over politics any day. His younger sister Kim Yo-jong has been in the public eye for the past couple of years, but there have been concerns about the regime wholeheartedly accepting a female leader.
While several rumors have been doing the rounds, one of the most common assumptions happens to be attributing Kim's bodily transformation to his empathy toward North Korea's acute food crisis, highlights the NK News.
North Korea has a demand of 5.75 million tons of food annually to feed its nation, but summer typhoons, flooding, and the ongoing pandemic have brought the country's production and import to its knees. The economic hardship resulted in a steep fall of 90 percent in March and April. The Korea Development Institute, a Seoul-based government-run think tank has predicted a 1.35 million tons food shortage this year.
Given how the country is grappling under a food shortage of sorts, many believe the weight-loss approach could be a more cynical attempt to gain sympathy from starving citizens, as reported by the media outlet.
The dictator's obesity stems from his love for a decadent lifestyle, but his penchant for working tirelessly for his people has been one of the main factors behind him putting health, weight loss on the back burner for a while.
"On April 15, the birthday of regime founder Kim Il-sung, the family of an anti-Japanese partisan fighter sent a letter to Kim to ask him to 'lose weight and take some rest," a source revealed. But, taking a break for his well-being didn't seem like a convincing idea to Kim at the start. "How can I take a rest as I've done nothing for the people?" he stated before he was finally persuaded by close aides to check into a health facility and take care of his body.
The situation continues to be tense as there has been a surge in the price of everyday goods. Earlier this month, the UN Security Council was advised by Tomas Ojea Quintana to consider lifting sanctions on the country as food crises intensify in the country.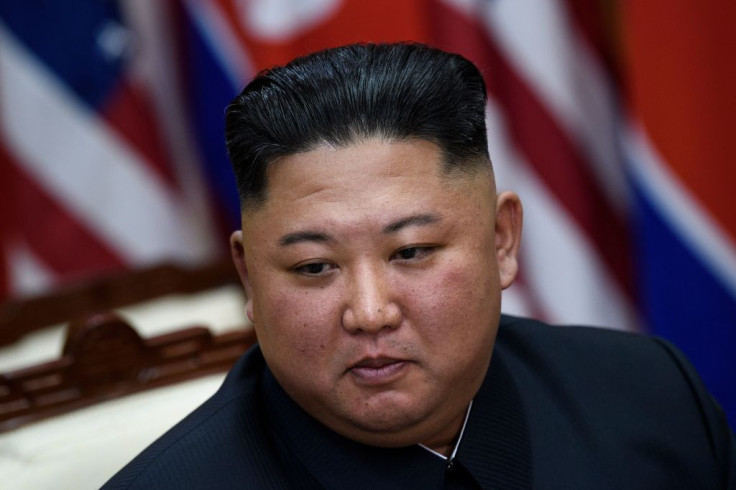 © 2023 Latin Times. All rights reserved. Do not reproduce without permission.