North Korean leader Kim Jong Un's sister Kim Yo Jong said Tuesday that the country is ready to test-fire an intercontinental ballistic missile (ICBM) at a normal trajectory. It is a flight pattern that could prove that the weapons can actually threaten the U.S.
Yo Jong, who is the top official in her brother's regime, issued a statement that was carried by the Korean Central News Agency (KCNA). She dismissed experts' skepticism regarding North Korea's ICBM technology progress, especially about the reentry capability of its weapons, reported CNN.
When ICBMs are fired into space, they speed along outside the atmosphere before their payloads, which are nuclear warheads, undergo a fiery reentry process. It is like a space shuttle or space capsule. Then they plunge down on their targets. If this whole process isn't executed properly and with materials that can withstand the immense heat generated, the warhead would even burn up before it reaches its target.
So far, North Korea has fired ballistic missiles that go hundreds of miles into space. They reenter the atmosphere at steep angles. Most of them fall into waters between North Korea and Japan. If North Korea wants to successfully target the mainland U.S., their missile would have to take a much shallower flight path as well as a shallower reentry angle.
Yo Jong said that for many years, "so-called experts have been saying that our ICBMs reentry into the atmosphere has not been recognized or verified." She shared that it seems obvious that the experts will try to disparage North Korea's strategic weapon capabilities with such a logic that it "cannot be proven by a lofted-angle launch alone, and that it can only be known by firing at a normal angle…" Giving an easy answer to that, she said that North Korea "can try it soon and once you see it, you'll know."
Last month, the country claimed to have launched a "new type" of the missile. The Hwasong-17 missile could theoretically reach the mainland U.S., and that was one of a record 35 occasions this year on which North Korea has tested missiles. The country fired two ballistic missiles on Sunday, and the South Korean military analyzed them to be mid-range ballistic missiles (MRBM).
Meanwhile, North Korea on Tuesday condemned a Japanese military build-up that was outlined in a new security strategy. North Korea called it dangerous and vowed counteractions, reported Reuters. Last week, Japan announced its biggest military build-up since World War II. It came as tension with China and a hostile North Korea, and Russia's invasion of Ukraine, stoke fears of another war.
Japan's push to acquire counterstrike capability has nothing to do with self-defense, the North's Foreign Ministry said in a statement, reported ABC News. The ministry added that it is a clear attempt to acquire "preemptive attack capability meant to launch strikes on other countries' territories." The statement also accused America of supporting and instigating the Japanese military ambitions as well as undermining regional peace.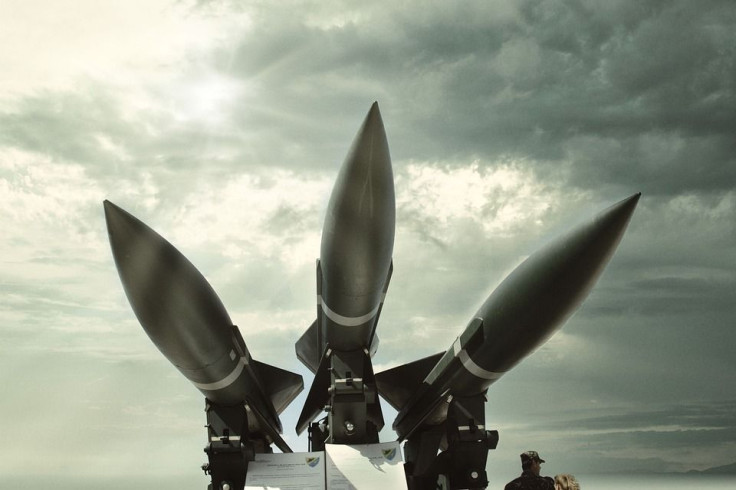 © 2023 Latin Times. All rights reserved. Do not reproduce without permission.