Kim Kardashian and Jennifer Lopez posed for selfies while looking as perfect as ever at their friend Anastasia Soare's star-studded 25th brand anniversary party on Saturday night.
The celebration of the Anastasia brand's 25th anniversary, held at a Beverly Hills private property, was made possible by '25 iconic women who inspired her journey.'
The Let's Get Loud hitmaker, Jennifer Lopez, 53, and the reality TV star, Kim Kardashian, 42, also took pictures with TV mogul Oprah Winfrey, who celebrated her 69th birthday on Sunday, actress Sofa Vergara, 50, and Soare, 66, the CEO of the well-known company Anastasia Beverly Hills.
Other guests at the soiree reportedly included Sharon Stone, Heidi Klum, Priyanka Chopra, Cindy Crawford, Gayle King, Alessandra Ambrosio, Jessica Alba, Rita Wilson, Lori Harvey, Maria Menounos, Ashley Tisdale and many others.
'Lovely dinner last night celebrating Anastasia's 25th anniversary,' Lopez tweeted. She looked incredible in a sheer white high-neck dress with gold sequin details throughout.
With dangling silver earrings, Lopez accented her high bun of dark hair.
She applied nude lipgloss on her pout and added dramatic lashes to her eyes to draw attention to them.
Meanwhile Kim wore a sleeveless brown dress paired with a cross necklace. She emphasized her gorgeous eyes with thick lashes and wore nude lipstick.
Oprah, who looked as stylish as ever in a brown sequin blazer and a white top, was happy to pose for selfies with the ladies.
Sofía Vergara kept it simple in a black dress and wore her brunette strands in a straight style.
The three-course meal was followed by champagne and cake, and there were moving speeches throughout the evening.
Later, Soare, who looked stylish in a black jacket and styled her blonde hair in bouncy curls for the evening, was photographed with Jennifer while she was wearing a white feather coat over her outfit, reports dailymail.
She also shared a photo of her entire costume for the evening on Instagram, including a pair of white platform heels and several sparkling jewellery.
'Saturday Night,' she captioned the short clip, adding hashtags #ThisIsMeNow and #PrettyGirlsWalk.
Kim also took to her Stories to share a snap of Oprah as she received a birthday cake at the bash, which took place the night before her actual birthday. In another photo that featured just Kim and Oprah she wished Oprah a happy 69th birthday, writing: 'Happy Birthday Oprah. Sharon Stone said it best last night toasting to you that you mean the world to the world! Happy Birthday!'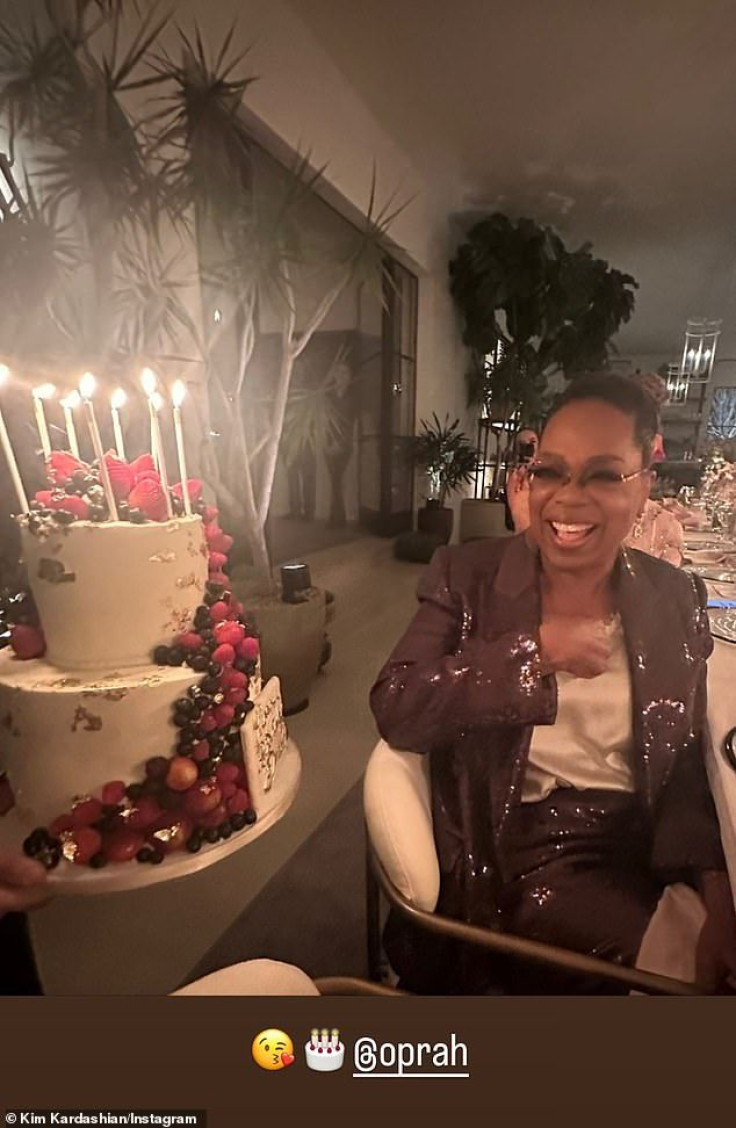 The two-tier strawberry and blueberry adorned creation was lit with candles, as Oprah flashed a bright smile upon seeing it.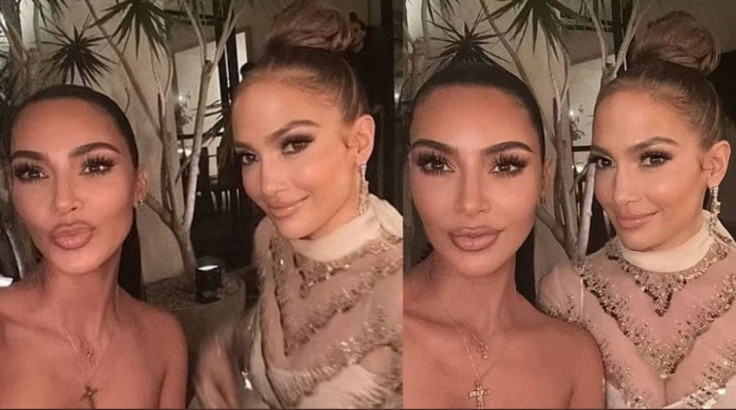 © 2023 Latin Times. All rights reserved. Do not reproduce without permission.