Several psychics claimed that King Charles III will only occupy the throne for seven years before passing it on to Prince William.
Birmingham Live, citing psychic John Hughes of the company We Are Namaste, said the new King is collapsing under the weight of the throne.
"I think he's struggling," said Hughes. In addition, King Charles is allegedly concerned about the future and keeps questioning his ability to perform.
Hughes, who thinks his clairvoyant grandmother gave him his gift, believes that Meghan Markle and Prince Harry will encounter challenges in their marriage.
However, Hughes is not the only medium that forecasted King Charles III's downfall as monarch.
In fact, British Royal Family is the subject of some very bleak predictions from several psychics.
An Asparamancer who predicted the Queen's death earlier this year now claims to have seen visions of the new King. Prince William will hold the office of Prince Regent, the prince.
The latter assumes the role of the titular monarch and takes over many of the King's duties, during the twelve months.
Packington also mentioned that she not only expects William to follow her, as per Ladbible, but also that she has seen that Boris Johnson will become Prime Minister once Liz Truss vacates No. 10.
According to Hughes, the upcoming king is already having difficulties and is doubting his eligibility for the role.
Hughes underlined that King Charles III won't experience the trauma associated with Prince Andrew and Lady Diana in the same way that the Queen did. Hughes added that the Queen was unable to step down.
Having spent the preceding 45 years working in sales and marketing, the psychic founded We Are Namaste.
He claims he doesn't do it for money and gives all the proceeds to charity while allowing people to communicate with their lost loved ones.
In order to donate to various charity, Hughes typically hopes to raise $22,106 from his sessions each year.
The conversations focus on maintaining relationships, making plans for the future, and making it possible for people to communicate with departed loved ones. Meaww stated that he provides tarot card readings out of his Sutton Coldfield home.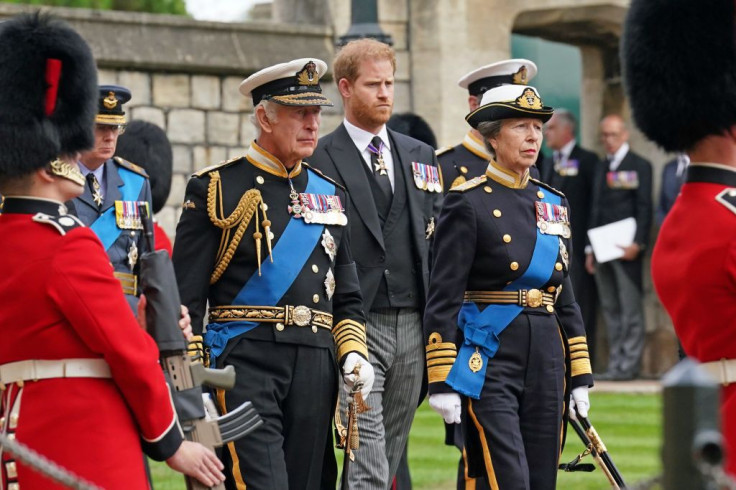 © 2023 Latin Times. All rights reserved. Do not reproduce without permission.