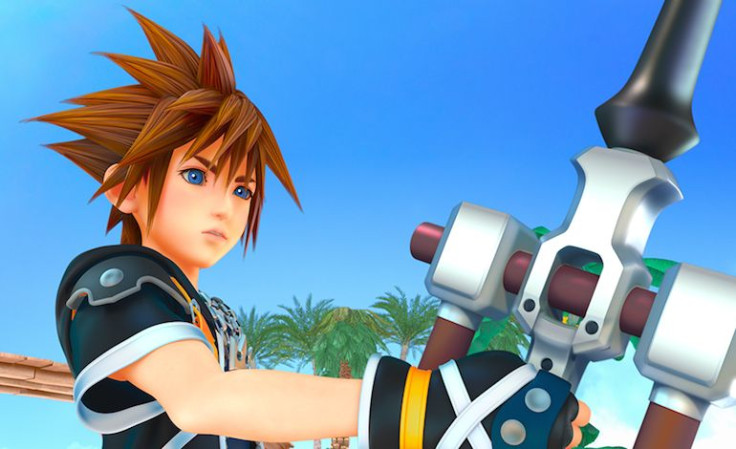 "Kingdom Hearts III" is perhaps one of the most highly-anticipated titles of the past year and yet we still don't know much about it. Since its announcement at E3 2013 we've only gotten a handful of updates and a ton of rumors. Well we'll be adding to those rumors with this new leak that shows off the different transformations of Sora's Keyblade weapon. According to KHInsider a secret gameplay reveal for "Kingdom Hearts III" was shown in California where the transformations were shown.
Unfortunately the gameplay shown at the reveal is shrouded in secrecy however one lucky fan of the franchise claims to have attended and has shared what he's learned. According to this individual there are at least four different Keyblade transformations. Two are guns which can fire whatever kind of projectiles, one is another kind of sword and the fourth is a powerful cannon which can fire a single shot. Product-Review's website shows off a picture from artist Zephyr who has drawn out the Keyblade transformations.
Our first look at Sora's Kingdom Key was revealed by Square Enix in the first gameplay video for "Kingdom Hearts III." We then got a glance at Master Eraqu's Master Keeper lying on a beach in another cinematic teaser trailer for the title.
Obviously the picture is not an official Square Enix artwork for "KH3," it certainly looks like it could be. More importantly, do you think these designs could potentially be Keyblade designs for the coming "Kingdom Hearts" title? Plus would you be happy if these designs turned out to be real?
© 2023 Latin Times. All rights reserved. Do not reproduce without permission.