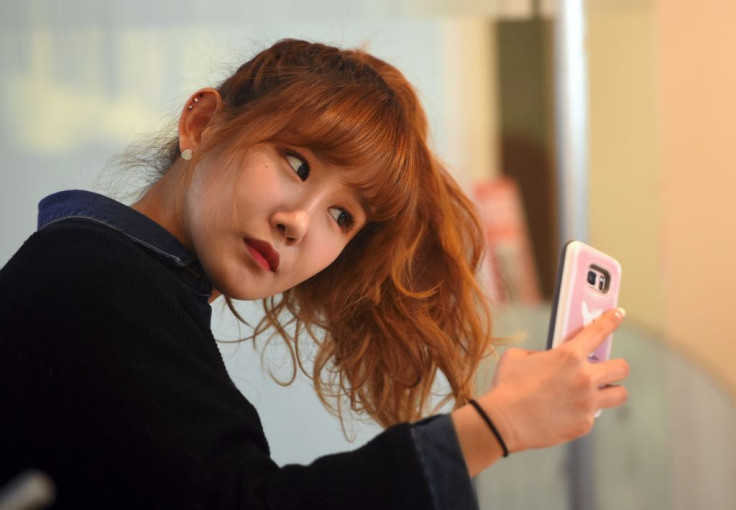 Like the Latin woman, the beauty routine of the South Koreans, besides being extensive, can be quite curious. With products containing rare ingredients, the Korean beauty regimen comprises 10 steps that in addition to being a bit of an exhausting process, it is totally worth investing the time.
However, looking for ways to simplify a woman's life, starting September 10, Target will feature the exclusive four-step routine kits — a first in the marketplace — by Glow Studio, curated by the seasoned K-Beauty experts at Glow Recipe.
The kit was created to transform the typical 10-step K-Beauty regimen into a more user-friendly experience. The collection will also introduce Whamisa by Glow Recipe, a Target-exclusive line of green and chai tea recipe skincare products, as well as products from Make P:rem and LJH, both popular and highly recommended K-Beauty brands.
According to Glow Recipe co-founders Sarah Lee and Christine Chang, each K-Beauty trial kit is equipped with the absolute essentials of a well-rounded skincare routine. "We set the kits up this way to make sure anyone who's picking one up — regardless of their familiarity with K-Beauty — will instantly have all the bases covered," said Lee.
Chang said the main reason they focus on green tea and chai tea as central ingredients for Whamisa by Glow Recipe, is because "Green Tea is an amazing natural inflammatory that helps to hydrate, provide antioxidants and normalize oiliness." Adding that Chai tea and turmeric are both "terrifically energizing for the skin, helping to plump and firm over time while delivering age-defying antioxidants."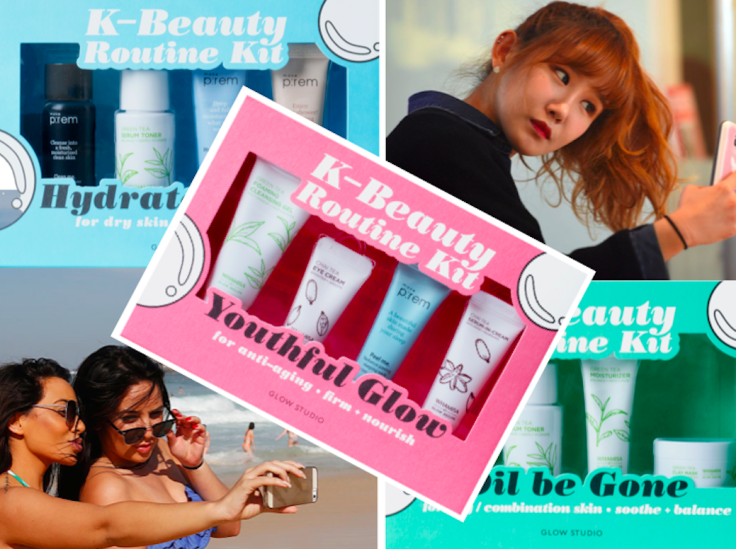 The Latina woman from a very young age is guided and advised by their mothers, grandmothers or aunts to carry a regimen of constant and organic beauty. With recipes that go from generation to generation, it is very common to find Hispanic women that more than once, have used avocado masks with olive oil, lemon extract to lightening dark spots, or oats masks, as well as products containing more exotic ingredients such as whale's sperm or snail drool.
The oriental routine, however, is very much based on prevention, as the experts indicate. "K-Beauty routines in Korea are different in that they focus on prevention rather than treating, on skincare versus makeup." In Korea, there is an implicit understanding of each skincare step and how it affects the skin. idea of ​​creating a good base that can either stand on its own or allow for even better makeup application with really luminous, clear skin that shines through.
Lee also says that the Koreans view skincare as a form of self-care, much like taking care of one's health. "They focus on hydration and using natural ingredients because well-hydrated, well-nourished skin is more balanced and therefore less prone to issues such as acne or pre-mature wrinkles."
In the vast and growing world of Korean beauty, in January, Target, along with licensed esthetician Alicia Yoon, handpicked an assortment of the best K-beauty products on the market. Alicia's selection is still available and includes products from famed K-beauty brands like AprilSkin, Caolion, Lagom, MIZON and Twenty Four Seven. Her collection covers every step of your regimen, from facial cleanser, facial masks, toner and moisturizer to repair creams, highlighter and even lipstick.
Just as K-Beauty has so much acceptance among the Hispanic or Latino community, Koreans have also experienced, characteristics of our community, like physical attributes, and in music the Spanish language.
© 2023 Latin Times. All rights reserved. Do not reproduce without permission.