Engaged couple Kourtney Kardashian and Travis Barker can't seem to keep their hands to themselves as they hungrily kissed in public, drawing the attention of Laguna Beach visitors within eyesight on Tuesday. The PDA-filled outing came at the back of their decision to temporarily cut out their sexual encounters as part of their fasting.
The hot-and-heavy pair was staying at the Montage Resort in Laguna Beach, when they were spotted intensely making out while surrounded by innocent people, including kids who were out there for some fun under the sun.
At one point, Travis, 46, opted to tug on Kourtney's jeans to pull them down a bit, displaying her bum in her black swimsuit as she straddled him, according to TMZ.
Eventually, the pair switched positions, with Blink-182 drummer now on top of Kardashian, 42, seemingly caught up in the moment and not minding the public's attention. Moments later, a concerned family of beachgoers reportedly approached the duo and called them out, asking them to keep their beachside fun behind closed doors.
Page Six noted that on Wednesday, fans slammed the "Keeping Up With the Kardashians" alum for agreeing with her sister Kim Kardashian's stance on work ethic because the socialite is always on vacation.
"Kourtney goes on more vacations in three months than most ppl including myself go on in an entire lifetime," a Twitter user pointed out.
But the couple may also be reaping the benefits of their "crazy" sex fast, which the eldest of the Kardashian sisters recently said "made everything better" in their relationship.
"Like, if you can't have caffeine when you have your first matcha. It's so good," she said of briefly forgoing orgasms at the time.
According to The News International, the mother of three plans to move cities and have a lowkey life with her beau once they tie the knot.
"I see myself living in another city," she said. "I don't think I'll see myself filming on a show in five years. I would probably envision myself, like, just living."
Barker popped the big question to the Poosh founder right on the sand in October 2021 after they started dating in January. They are yet to announce details of their wedding, including its date.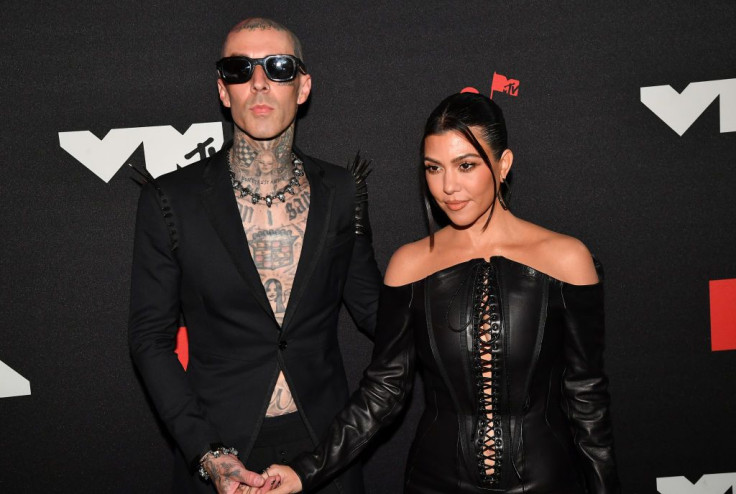 © 2023 Latin Times. All rights reserved. Do not reproduce without permission.