American media personality Khloé Kardashian has been extremely reticent about her personal affairs concerning ex-boyfriend Tristan Thompson, who issued a public apology on Instagram after the Canadian basketballer cheated on her yet again, this time resulting in additional daddy duties.
The recent scandal sent Khloé, 37, into a wave of emotional destruction after a paternity test confirmed he fathered a baby boy with another woman, Maralee Nichols, during their relationship.
Earlier this week, the Sacramento Kings player, 30, apologized to Khloé for the "heartbreak and humiliation" along with the announcement of the test results. He has vowed to take full responsibility for his actions as he "looks forward to amicably raising our son," Page Six reported.
"Khloé, you don't deserve this. You don't deserve the heartache and humiliation I have caused you. You don't deserve the way I have treated you over the years," part of his statement reads. "I have the utmost respect and love for you. Regardless of what you may think. Again, I am so incredibly sorry."
Nichols, a personal trainer, would slam Thompson on the contrite statement, insisting he knew he fathered their child long before the tests got out. The baby mama has since brought her snapback body back a month after giving birth, flaunting a mirror selfie on Instagram, BuzzFeed News noted.
Initially, the now father of four denied that the baby was his, prompting Nichols to file lawsuits against him for child support and pregnancy-related expenses.
Meanwhile, Kardashian has so far given the silent treatment to Thompson's confession. Instead of directly addressing the issue, the "Keeping Up With the Kardashians" alum opted to keep it lowkey by sharing the overwhelming love and support from her family and chums amid the love affair.
In a cryptic photo shared on her Instagram Stories, Khloé tagged sister Kourtney and her fiancé Travis Barker, who seemingly sent her a comfort package of flowers on Wednesday.
"My cuties," she captioned the photo. "I love you."
Shortly afterward, the couple would repost the image, with Kourt adding a single heart emoji.
Khloé's most recent post about Thompson dates back to March 2021 when she wrote a birthday tribute on Instagram, confirming they patched things up following their messy 2019 split. In that incident, Tristan allegedly cheated with multiple women and kissed Kylie Jenner's former best gal, Jordyn Woods.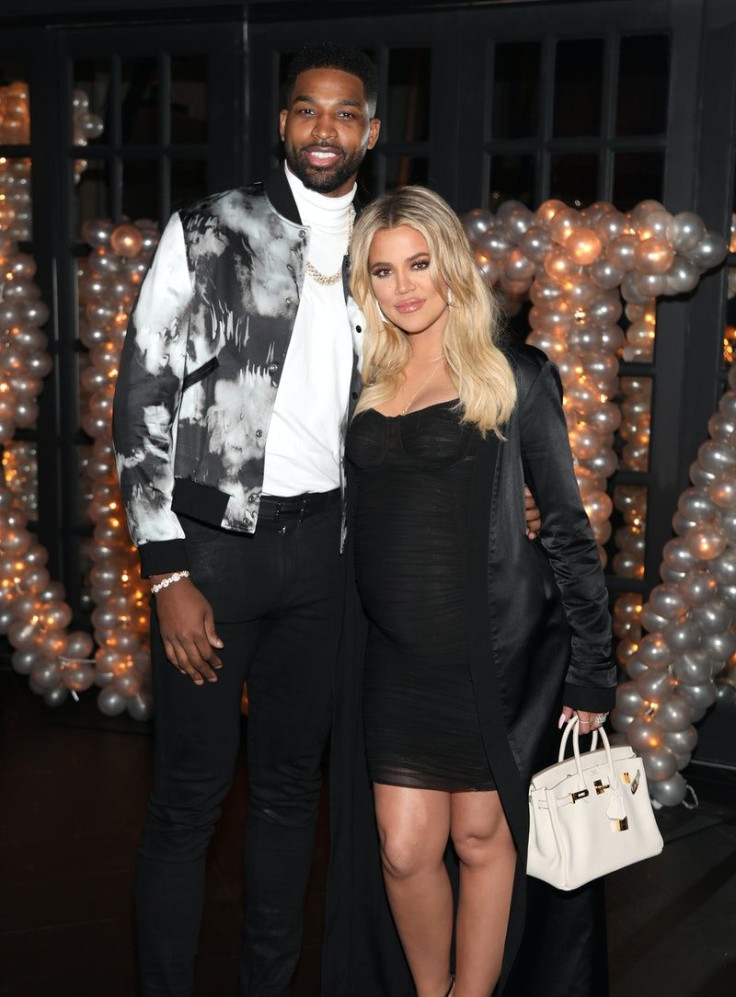 © 2023 Latin Times. All rights reserved. Do not reproduce without permission.