An insider allegedly claims that the health condition of Vladimir Putin, the autocratic president of Russia, appears to be getting worse.
There have been numerous claims about Putin's ill health and possible assassination attempts since he initially gave the order for his soldiers to invade neighboring Ukraine in February, but none of these have turned out to be true.
But it appears that some Russians are now speculating that he will pass away sooner rather than later due to his health condition.
The General SVR channel on the messaging app Telegram, which is the main source of the allegations about the 70-year-declining old's health, claims that the man is now "critically ill" and experiencing headaches and vertigo.
In order to deflect suspicion, the supposed Kremlin insider further alleges that Putin has started deploying body doubles at public engagements.
No information was provided regarding precisely which events had doubles present, particularly given the fact that many recent appearances planned for the war-mongering Russian were postponed.
The Daily Star reported a few weeks ago that Putin tumbled down a flight of stairs at his Kremlin mansion and unintentionally pooped himself. This is the only shred of evidence offered.
According to the assertion, this demonstrates how his supposed cancer is "slowly progressing" and how it is "calling into question his ability to participate in large events."
They also stated that his doctors will have a meeting at the start of the new year to talk about how to progress his treatment for the Parkinson's disease he is also rumored to have – something the Kremlin has never commented on, however.
At the outset of the invasion, the General SVR channel appeared, claiming to be managed by someone who receives insider information from a "source" based at the Kremlin and is close to Vladimir Putin.
None of what is produced by the channel is verifiable. The media has constantly been making efforts to attain the information to confirm the ongoing speculations. Attempts from the media to obtain a comment, regarding the matter, from the Kremlin over the last ten months have been in vain.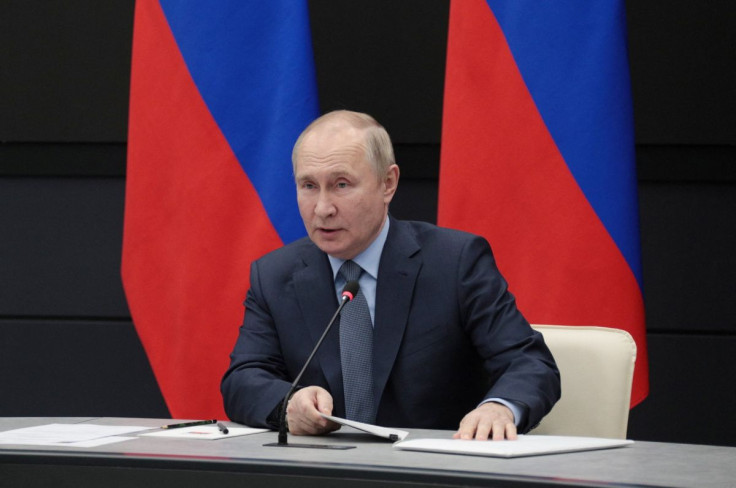 © 2023 Latin Times. All rights reserved. Do not reproduce without permission.