It seems like Ukranian President Volodymyr Zelensky has to be extra careful as Kremlin reportedly ordered around 400 mercenaries to assassinate him.
The Times reported that the Wagner Group, which is a private militia run by one of Russian President Vladimir Putin's closest allies, flew in mercenaries from Africa to Ukraine five weeks ago. Their mission is to reportedly decapitate Zelensky's government in return for a huge financial bonus. This is part of Putin's plan to try and seize Kyiv, knockout the Ukrainian government and conquer the country within 48 hours, according to Mirror.
On Saturday morning, the Ukrainian government got to know about the mission. A few hours later, Kyiv declared a 36-hour "hard" curfew to sweep the Ukrainian city of saboteurs. Civilians in the country were warned that they risk being "liquidated" if they came outside.
Between 2,000 and 4,000 mercenaries are operating across Ukraine with the 400 in the capital to have entered Kyiv via Belarus, said a source. The mercenaries are in touch with the Kremlin and are waiting for a signal before unleashing bloodshed on the streets. Apart from Zelensky, their hitlist also consists of 23 other figures including the mayor of Kyiv, Vitali Klitschko and his brother Wladimir. The brothers are both popular former boxing champions.
After Ukraine invasion last week, Zelensky claimed that special forces from Russia were searching for him as "target number one." But when America offered him the chance to flee, he said that he needed ammunition, and "not a ride." This statement impressed many.
It's not just his work as the Ukrainian President that has won hearts of his people. He was also an entertainer at one point of time. The former comedian and actor was the voice of the honey-loving Paddington Bear in the Ukrainian versions of films "Paddington" and "Paddington 2."
In a show called "Servant of the People," Zelensky also starred as a teacher who later becomes president of Ukraine. He featured in three seasons of the series, which ended in 2019. It was the same year in which he launched and eventually won a real campaign to become the Ukrainian President, reported Variety.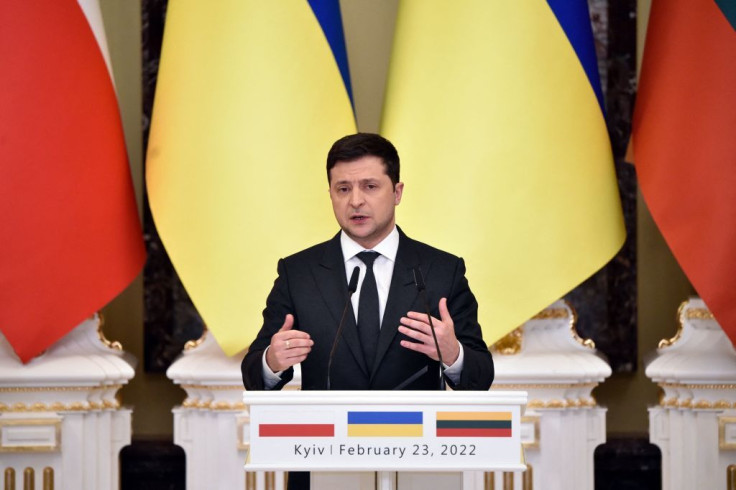 © 2023 Latin Times. All rights reserved. Do not reproduce without permission.