People living in disaster-prone areas know that it pays to be always prepared. The Kardashian-Jenner siblings' mom and manager, Kris Jenner, is not leaving anything to chance that she even calls herself the most earthquake-ready person there is.
According to Kris, she practically has a bunker in her home that will enable her and her children to ride out any natural disaster that might hit California. And it's stocked with all the necessary supplies that anyone would need in such a scenario, according to Daily Mail.
"I am like a Girl Scout," Kris said. "I am the most earthquake-ready person you would ever meet. I have fire extinguishers and backpacks full of supplies."
The Kardashian-Jenner matriarch even quipped that she's so well stocked that it feels like she has her own bunker at home. "I have flashlights and water," the "Keeping Up With The Kardashians" star explained. "I practically have a bunker."
Of course, stocking up for her large family can be tricky. Kris has six children — Kourtney, Kim, Khloe and Rob Kardashian and Kendall and Kylie Jenner — and nine grandchildren.
That's why she's a fan of buying in bulk, according to USFood. "I'm a bulk girl for sure and my favorite store is Costco. Big, big, big. Go big or go home," the reality TV star shared.
Just like any successful entrepreneur or artist, Kris admits that she has some streak perfectionism running through her veins. "I try to achieve and be the best that I can be in just about everything I do, which is a curse," she said.
But for Kris, being a perfectionist is not necessarily a bad thing. In fact, it can be harnessed as a source of inspiration to achieve something better in life.
"Perfection doesn't exist in everything, but it might exist in an artist's mind or a mother's mind when speaking about her kids and things like that," Kris explained. "I think generally I try to be perfect. I never quite get there, but it makes me happy to try. It's part of my DNA, I think."
But when she was asked what she wants the world to know her for, her response had nothing to do with how successfully she built up the Kardashian brand at all. Rather, she wants to be remembered for how great a mom she has been to her children.
"That I want to be the best mom that I can be. That I try really hard every day to be a really good mommy," Jenner said.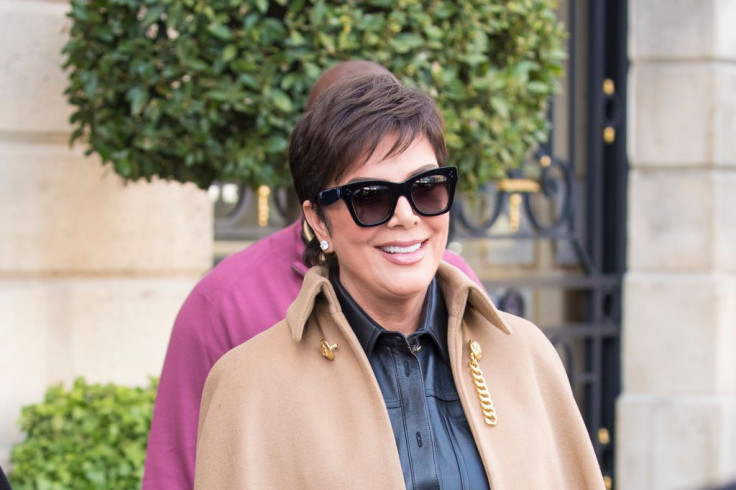 © 2023 Latin Times. All rights reserved. Do not reproduce without permission.