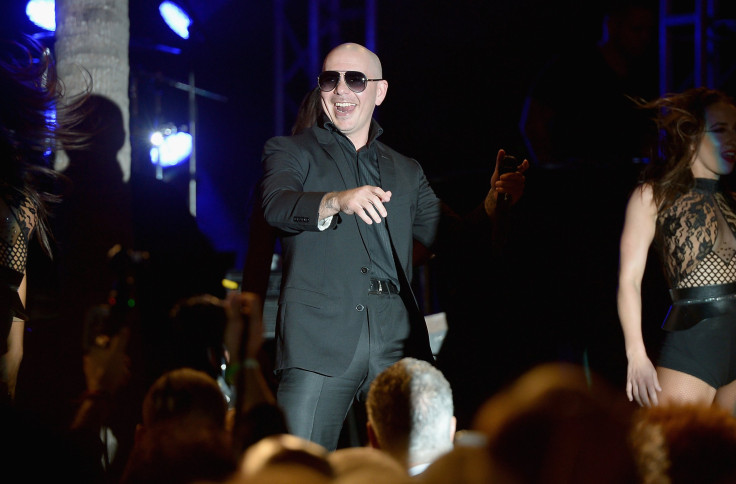 The Beat of New York, on 103.5 KTU, just unveiled the star-studded lineup for its ultimate summer dance party concert event, KTUphoria on Saturday, June 4, at 7:00 p.m. ET at Nikon at Jones Beach Theater in Wantagh, NY.
The station's on-air personalities Paul "Cubby" Bryant and Carolina Bermudez, of Cubby & Carolina In The Morning, officially announced the all-star lineup for KTUphoria 2016. The annual show will feature live performances by Pitbull, Backstreet Boys, Enrique Iglesias, Mike Posner, The Chainsmokers and Bebe Rexha. Last year, KTUphoria featured performances by Kelly Clarkson, Jason Derulo, Ricky Martin, Adam Lambert, Prince Royce and Shaggy.
KTUphoria 2016 will kick-off with the action-packed Pregame, the official pre-party celebration. The event, which is open to ticket holders only, will feature a party atmosphere, KTU resident DJ's mixing, special artist appearances as well as interactive displays from some of today's hottest brands. The event will take place from 3:00 – 6:00 p.m. ET on the concourse level at Nikon at Jones Beach Theater and will welcome fans of all ages.
"With the hottest stars in music on one stage, KTUphoria 2016 is the best way to kick off the summer right," said Thea Mitchem, Executive Vice President of Programming, iHeartMedia New York. "We can't wait for our listeners to experience their favorite artists at Jones Beach Theater."
"This year's KTUphoria will be our best yet, with live performances by Pitbull, Backstreet Boys, Mike Posner, The Chainsmokers, Bebe Rexha, special guest Enrique Iglesias and more," said Rob Miller, Program Director of WKTU. "We are excited to celebrate summer with our listeners as the star-studded lineup brings the heat to Jones Beach Theater!"
KTUphoria tickets will be available for public purchase starting Monday, April 4, at 10:00 a.m. ET via ktu.com and LiveNation.com.
For up-to-minute information on KTU's KTUphoria 2016 fans can log on to www.ktu.com keyword: Summer, listen to 103.5 KTU on-air or online via the station's website, as well as on iHeartRadio.com and the iHeartRadio mobile app, iHeartMedia's all-in-one music streaming and digital radio service.
KTU is a leading media outlet in the New York market and its content is available across multiple platforms, including its broadcast station; online via its branded digital site; mobile; and social, with nationwide listening through iHeartRadio, the all-in-one streaming music and live radio service – with its more than 800 million downloads, 80 million registered users and more than 75 million social media followers across the Network.
© 2023 Latin Times. All rights reserved. Do not reproduce without permission.