Things just got a little intense in the latest episode of "KUWTK" when Kourtney clearly seemed to be hush-hush about her love life. She refused to divulge details about the mysterious hickey, and that clearly ticked off Kim and Khloe. This comes after the Kardashian sisters were clearly irked by her refusal to film for the past one month. Sensing things were spiraling out of control, Kim threatened to fire Kourtney off the show for having too many boundaries.
So, what seems to be Kourtney's real issue? And why is she hiding what it is?
In an outbreak of sorts, Kim expresses how Kourtney's reluctance to shoot was proving to be arduous for herself and Khloe. The three sisters were set for an open conversation—to confront Kourtney about her indifference. A visibly irked Kim was stated saying, "All of the days that Kourtney isn't filming, Khloé and I are picking up the slack and having to share more. Because if we're not sharing our lives, then what is the show?"
In all honesty, Kim does have a point. Fans have often felt an unequal distribution of screen time among the Kardashian sisters. And while Kourtney seemed to have gotten on Kim and Khloe's nerves; several fans question why Kendal and Kylie are being listed off, as they barely shoot either. A user recently tweeted, "'this ain't shade AT ALL but do Kendall and Kylie have different contracts now for #KUWTK? cos Kendall rarely films and Kylie isn't featured a whole lot?"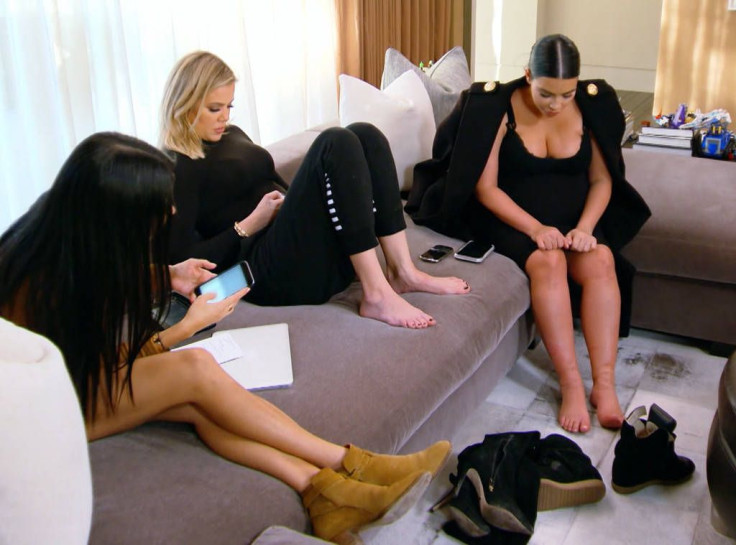 The tweet didn't go unnoticed, and Khloe was quick to shoot back. "Kendall and Kylie have different contracts. Kourt, Kim and I have an equal contract," she said.
In a way, this does make a great deal of sense as Kylie and Kendall were young when the show was made— 2007. And, that's not all. Kendall and Kylie have made a name for themselves with modeling gigs and a beauty empire.
While we'd buy that for now, there's also no refuting that Kourtney has left viewers with a lot of questions. Where'd the hickey actually come from? Did she and ex-hubby Scott Disick have a moment together? Is she seeing someone else? Nobody knows, nobody can tell for sure.
The episode on Sunday also showed Kim and Khloe growing suspicious of Kourtney's acts. They even a step ahead and followed her to the business meeting, wondering if there was a hidden agenda behind it all.
Despite multiple efforts, Kourtney seemed hell-bent on keeping some things to herself. She valued her privacy and really seemed to have a secret.
What next? Well, watch this space for more!
© 2023 Latin Times. All rights reserved. Do not reproduce without permission.