The Russian invasion of Ukraine continues and things are expected to get worse. A curfew has been ordered and there have been at least four people killed from strikes in the capital.
A 36-hour curfew was announced according to former boxing champion Vitaly Klitschko, something that went into effect on Thursday. The decision means that movement around Kyiv without special permits is forbidden. Civilians can only go outside to get to shelters.
"'Today is a difficult and dangerous moment," Klitschko said in a statement on Telegram. "This is why I ask all Kyivites to get prepared to stay at home for two days, or if the sirens go off, in the shelters."
This development comes not long after Ukraine president Volodymyr Zelensky expressed his disappointment at NATO, believing that they have been hypnotized by Russian aggression.
Russia continues its invasion of the capital, encircled by troops from Moscow in the third week since the invasion started. Per reports, this has already resulted in the loss of an estimated 3.5 million of its pre-war population.
Zelensky rued the inability of NATO to implement a no-fly zone over the country, allowing Russia to bombard its peaceful cities. Housing blocks, hospitals and schools have been bombarded, things aired by the Ukrainian leader as Polish, Czech and Slovanian prime ministers were traveling to Kyiv by train to visit the war-torn country.
However, the longevity to which the Russian invasion has been questioned by experts. According to UK defense sources, Russian forces may only be able to sustain full fighting capacity for another 10 to 14 days after which Vladimir Putin's men are anticipated to struggle to hold their ground.
UK defense sources believe that Ukraine's resistance is expected to get stronger in the coming weeks. Advances across Ukraine have already stopped as Moscow's manpower runs short.
Allies of Putin reportedly admitted that the invasion of Putin has not gone well. Not everything is going according to plan. However, it was not discounted that Russia could still succeed although it will be through a step-by-step process.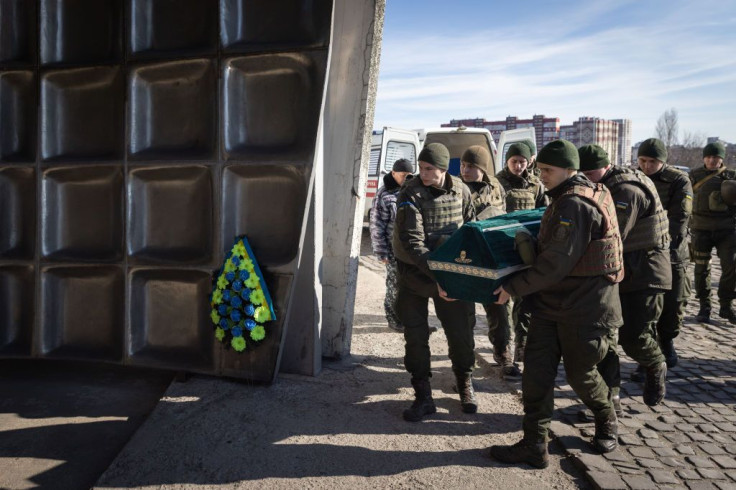 © 2023 Latin Times. All rights reserved. Do not reproduce without permission.