Kylie Jenner made it big in business when her cosmetics line took off and catapulted her as the world's youngest self-made billionaire. With money not likely to become a problem in her lifetime, most girls would probably concentrate on pushing their current relationship to the next level — but not Jenner, if a recent report is to be believed.
The young billionaire is said to be enjoying her single status and has no plans of marrying her rapper boyfriend, Travis Scott, at the moment. The latest scoop came from celebrity-focused magazine Star, as reported by Gossip Cop. Star claimed that Jenner turned down Scott's proposal not only once but multiple times.
Allegedly, the rapper is ready to tie the knot, but his partner is not yet ready for such kind of commitment. "Travis would marry Kylie tomorrow, but she's already refused him five times," Star cited an unnamed tipster. "Travis doesn't do big, elaborate proposals, he just asks, thinking she'll say yes — and she never does," the source continued.
Jenner is reportedly enjoying her current relationship with Scott, that's why she's not too keen on changing things just yet, claimed the source. "Their relationship is so great — she doesn't want to ruin it by getting married right now," the source said.
Despite being denied multiple times in the past, Scott is reportedly sticking to his guns and plans to continue proposing to Jenner until he melts her resistance. "Kylie knows his proposal is there for whenever she wants to take him up on the offer," the tipster claimed. "He's determined to keep it up until she says yes."
However, Gossip Cop wrote that the story is false. One glaring error made by its writer was stating that Scott doesn't do elaborate proposals.
That claim is a very glaring contrast to the rapper's personality and public image, according to Gossip Cop, especially when one considers that Scott held Astroworld, "one of the most elaborate festivals in Texas in the past few years."
It also contradicted Scott's own statement when he was interviewed by the Rolling Stones in 2018, where he hinted that it will be one grand event if he proposes to Jenner. "We'll get married soon," the rapper said. "I just gotta sturdy up — I gotta propose in a fire way."
Moreover, Jenner, who's not exactly shy in sharing her major life events with her loyal social media following, has not breathed a word on the supposed multiple proposals. She also didn't mention such detail during her interview with Paper just this year.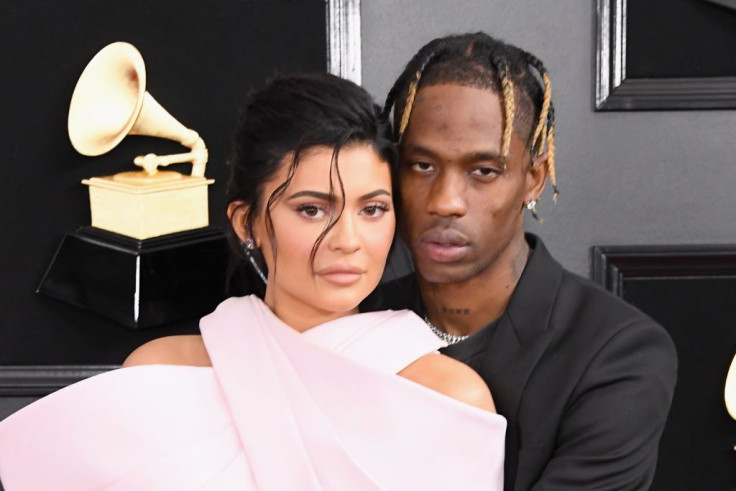 © 2023 Latin Times. All rights reserved. Do not reproduce without permission.