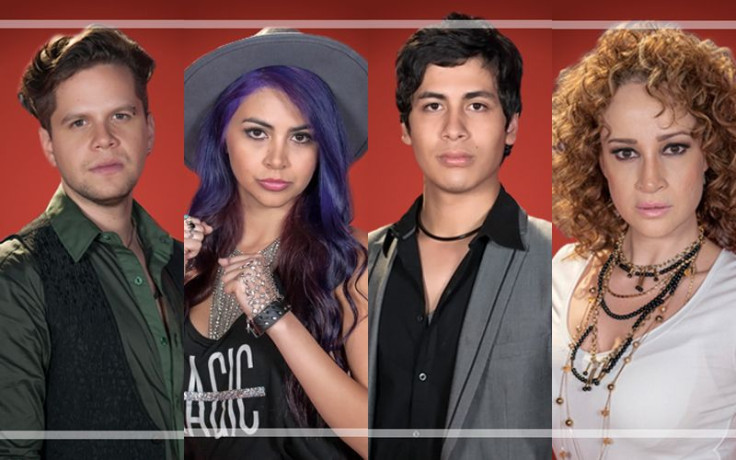 Guido Rochin has been crowned the winner of Season 4 of "La Voz México." Laura Pausini announced that she would produce a single for the runner-up Kike that would be released in the following weeks. During the first cut, Agina and Natalia were eliminated with Guido and Kike advancing to a battling duo. Guido from Team Julión edged out Kike after a grueling battle. Kike started the duel with "Love Me Again" while Guido sang "Por Ti Volaré." We came into the final of the Televisa talent show with four finalists, one representing each coach. Natalia Sosa form Team Yuri, Guido Rochin from Team Julión Álvarez, Agina Álvarez from Team Ricky Martin and Kike Jiménez from Team Laura Pausini. The live show opened with all four coaches singing "Cielito Lindo" and "Cielo Rojo." The four coaches showed off their talent, making it clear why they were the stars of this fourth season. On this last show, the audience had full control of who won the competition with each of their votes counting towards the finally tally. Are you happy with the winner of "La Voz México 2014?"
Each of the contestants sang with their respected coaches a song that the audience used to gauge who they wanted to vote for. Agina and Ricky started off the night with "Fuego De Noche, Nieve De Día," Kike and Laura sang "Primavera Anticipada," Natalia and Yuri covered "Yo Te Pido Amor" and Guido and Julión did their best with "Mi Mayor Anhelo." After the duets, the singing hopefuls were now going into the solo performances. Agina started the round with "Héroe" getting Ricky to stand up and applaud his pupil. Kike was up second with "I Don't Wanna Miss A Thing" flexing that raw voice in a bilingual cover. Next up was Natalia with a strong interpretation of "Que Ganas De No Verte Nunca Más." Last was Guido with "Granada" with a performance that put his coach Julión on his feet.
The show started off after a controversial semi-final. Each coach had two singing hopefuls and the finalists was going to be determined by the public and their coach. The coach would add a percentage weight to each of their semi-finalists and the percentage would be added on to the percentage of the public votes. Yuri's vote was deemed controversial as he added more weight to Natalia Sosa, essentially giving her the win, despite the audience voting more for Frank. Twitter exploded saying Yuri and Sosa were friends from before the show and it wasn't fair. Natalia is a prominent theatre actress that has been in musicals like "Mentiras" and "Shrek The Musical." To be fair, Frank had already participated in "La Academia" on the Azteca network years before.
© 2023 Latin Times. All rights reserved. Do not reproduce without permission.