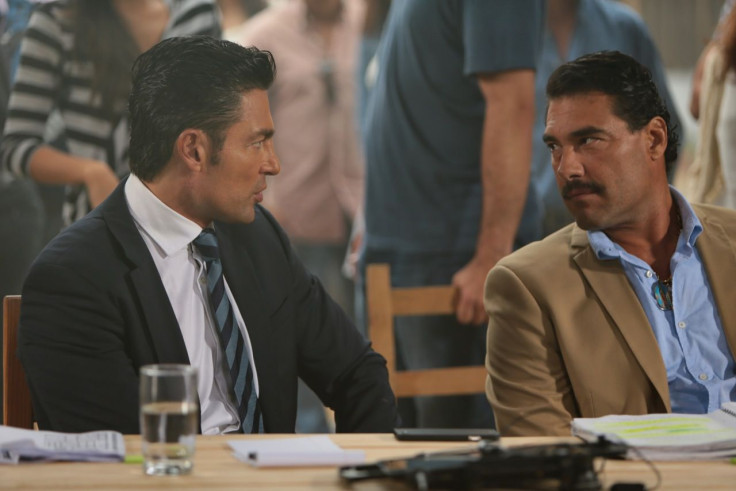 In the first film, legendary thieves Alejandro Toledo (Fernando Colunga) and Emilio Sánchez (Miguel Varoni) take down an infomercial guru who was taking advantage of dozens of Latino immigrants. Following that successful heist, the modern day Robin Hoods left their lives of crime for a more civilian life. Varoni joined the FBI and Colunga is a businessman. In "Ladrones" is the sequel to comedy film "Ladrón que roba a ladrón" ("To Rob a Thief"), a Lionsgate release that scored the highest opening-weekend gross for a Spanish-language movie in 2007.
"Ladrones" sees Colunga return to his do-gooder robbing roots, and although Varoni can't quite commit to helping out, he introduces Colunga to the hilariously skilled Santiago Guzmán (Eduardo Yáñez) to help him with the mission of a lifetime. Their goal? The two must work to reclaim land stolen from a hard working community by a ruthless family of crooks led by a beautiful but lethal diva. Action and comedy ensues as Colunga and Yáñez must recruit their new team of "Robin Hoods" to perform the biggest heist of their careers and save the future of an entire town.
Looks like the two telenovela hunks are bringing their A-game as comics and action heroes at the same time for the new Hollywood blockbuster. "By bringing Colunga and Yanez together, two of the hottest stars in the Spanish-speaking Americas, we were able to create a unique event onscreen that we can't wait to share with U.S. moviegoers," producer and chairman of Pantelion Films, Jim McNamara, told Variety. The film is set to hit theatres on October 9.
© 2023 Latin Times. All rights reserved. Do not reproduce without permission.