Russell Westbrook is expected to be traded by the Los Angeles Lakers this summer but the purple and gold are expected to set a bar. This means that LA is unlikely to settle for players who have a history of injuries.
Such is understandable given the disastrous 2021-22 season the Lakers had. They took in popular but aging names but most ended up playing fewer games. One player never got to play a single regular-season game in Kendrick Nunn.
Hence, it comes as no surprise that the Lakers will be careful in agreeing to a trade for the 2017 NBA MVP.
The Charlotte Hornets are reportedly interested in Westbrook and the names of Gordon Hayward and Terry Rozier have been floated by sports scribe Marc Stein. A move would also be beneficial to the Hornets who can shed off some long-term salary.
But it did not take long for Stein to shoot down that suggestion. He stressed how the purple and gold will take a deeper look into the injury history of any player before consenting to a Russell Westbrook trade.
Hence, the Lakers will only agree to a trade involving Westbrook for potentially quality role players.
Hayward did air the possibility of playing elsewhere but his health has been sorely in question.
Since moving to the Boston Celtics in 2017 and suffering that horrific leg injury, things have just not bode well for the one-time NBA All-Star.
The 32-year-old is a lethal player when healthy but the gamble that comes along with that is something the Lakers are unlikely to take.
So unless the Hornets can offer a better package, likely one that won't include Hayward, a move to Charlotte remains uncertain.
Hence, Westbrook will remain with the Lakers and the purple and gold could opt to keep him. However, that may all hinge on another problem – filling in their vacant head coaching position after firing Frank Vogel after three seasons.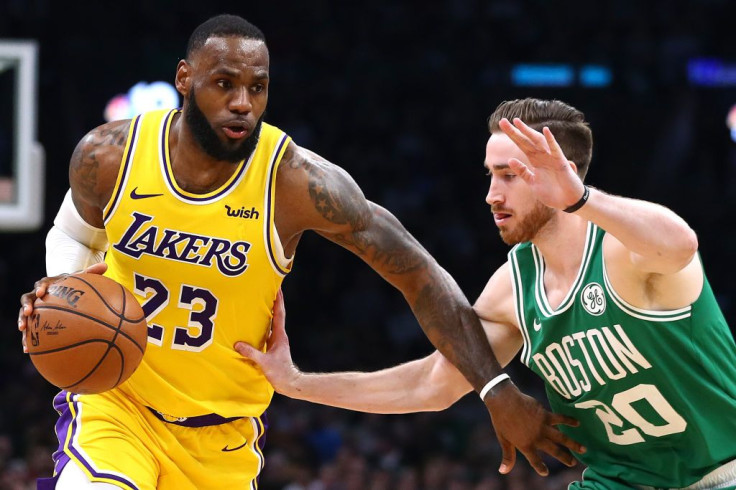 © 2023 Latin Times. All rights reserved. Do not reproduce without permission.