Prince Reuben, an alleged killer from Etche, Rivers state, was apprehended by police officers for planning with three of his accomplices, all of whom are still at large, to rape and murder a land buyer known simply as Joy Saturday.
Frank Mba, the Nigeria Police Force's spokesperson, said the suspect was brought before news reporters in Abuja.
Below is the video with Reuben's statement on the killing of Joy Saturday.
Reuben had previously sold a piece of property to Joy Saturday, a diligent mother with four children, and a small trader who scraped N250, 000 to purchase a plot of land from him.
Reuben further enticed this woman by pretending that there was another unoccupied plot of property for sale. Joy went with Prince to inspect the bush side.
"Unknown to this innocent hardworking woman, Reuben had conspired with three other friends," Mba said.
However, Reuben planned with three of his companions, Nwaba, Promise, and Chinedu, to assault the woman.
Joy was abducted by the men during the lot assessment. They went to the forest where they gang-raped her, and stole N20,000 from Joy, before shooting her.
They poured acid on her body before throwing her on the sides.
While the police have arrested Reuben, Nwaba, Chinedu, and Promise are still on the loose.
When questioned by the media, Reuben described how he and the others committed the heinous crime. "On that day, I went to my working place. She called me on the phone that she is coming to see the land. I said Okay and that I went to work and that my closing time is by 4. She said okay and that when I close I should call her," he said.
Reuben said his three friends had previously told him that they planned to kidnap her and take her money. They stayed in the forest before Reuben led Joy in the vicinity.
Afterward, they abducted her and took her to the forests.
"We raped her, killed her, and poured acid on her," he said.
Mba urged residents to come out with any knowledge that might lead to the capture of the suspects.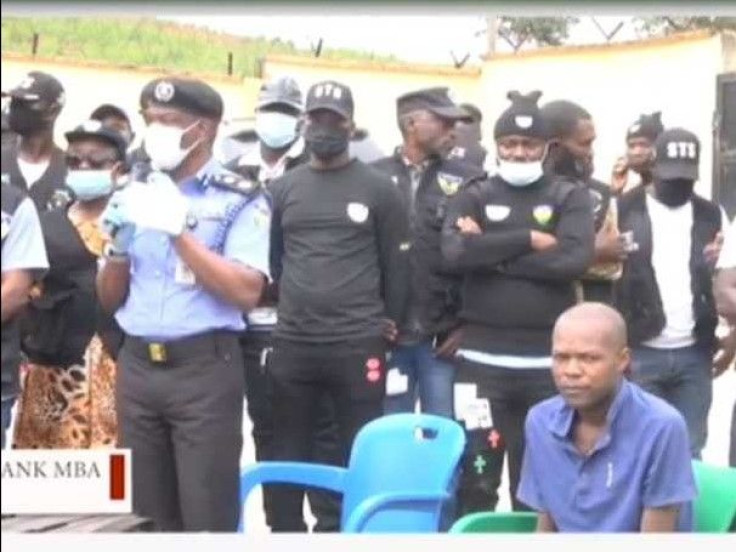 © 2023 Latin Times. All rights reserved. Do not reproduce without permission.