A Bangladeshi bride-to-be was allegedly brutally gang-raped by three men, including her own fiancé, on Monday, June 14, after she was abducted on the pretext of going "wedding shopping."
The horrifying incident reportedly happened near Nilgaon Putikata bridge in Jalalabad Upazila of Sylhet district, Bangladesh on June 14, reported the Dhaka Tribune.
The suspects have been identified as the victim's fiancé Taj Uddin, 22, Ekhlasur Rahman, 27, and Phul Mia, 27, an auto-rickshaw driver. Uddin had reportedly asked the excited woman to meet him that day so that the couple could go "wedding shopping" together.
However, Uddin proceeded to pick her up in an auto-rickshaw with two other men that she had never met before. Mia was reportedly driving the auto-rickshaw and Rahman was seated with her fiancé.
The three men then took her near Nilgaon Putikata Bridge and forcibly raped her inside the auto-rickshaw, the victim's testimony revealed. Thankfully, the woman was able to loudly call for help and alert passersby.
Following her distressed shouting, locals were able to intervene and subdue Uddin and Rahman before law enforcement arrived at the scene. The two were handed over to the police. However, a third accused, the auto-rickshaw driver Mia, managed to flee the scene on his vehicle after the confrontation.
Authorities have launched a manhunt to locate the suspect, local police confirmed.
On Tuesday, June 15, the bride-to-be lodged an official complaint at the Jalalabad Police Station. An FIR (first information report) for rape has been filed against the accused. Following the traumatizing incident, the woman has been sent to a local one-stop crisis center for treatment.
In a similar but unrelated incident, an Indian police constable has reportedly been accused of abducting, raping, and blackmailing a woman after he caught her without a face mask in a public area, sources reported.
The incident reportedly happened in Palsana, Gujarat, India in 2020.
The survivor was reportedly on her way to Palsana to buy milk during the 2020 lockdown when the accused, Naresh Kapadiya, allegedly abducted her and threatened her with police action as she was not wearing a face mask at the time.
Instead of taking the woman to a police station, however, Kapadiya reportedly brought her to remote Navsari Road where he proceeded to strip, thrash, and rape her. He also allegedly took inappropriate photographs of the woman.
The constable reportedly used the pictures to blackmail the woman and allegedly continued raping her multiple times over the next few months after the initial ordeal.
However, a police officer acquainted with the case suspects that Kapadiya and the victim might have had an affair and that the complaints they lodged against each other were the result of a dispute in their relationship. The case is still under investigation.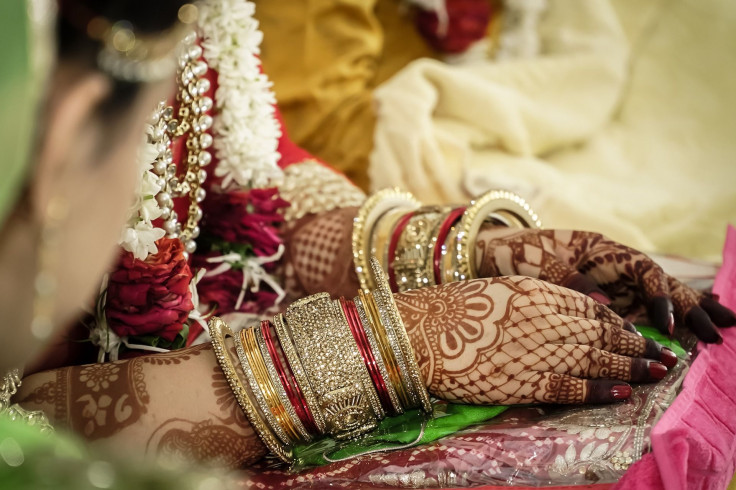 © 2023 Latin Times. All rights reserved. Do not reproduce without permission.