In a shocking incident of sorts, a young bride from Pratapgarh district in Uttar Pradesh called off her wedding Saturday. Her decision came after the groom and his entourage (barat) arrived at the venue in an inebriated state, and that was not all. They also forced her to dance before the ceremony and misbehaved with her relatives.
As the situation got out of control, the groom's family approached the police to persuade the bride to complete the wedding ceremony. However, she refused to change her decision.
The 22-year-old woman belonged to Tikri village in Pratapgarh and was a farmer's daughter. The groom was a native of Kutiliya Ahina village. The duo's wedding was fixed during the coronavirus lockdown.
On Saturday, the prospective groom arrived with the barat or his entourage to wedding. But, what shocked the bride-to-be, her family members and their relatives was that the groom and many baratis had turned up at the wedding venue in a drunken state, Times Now News reported.
The bride and her family members, initially, chose to ignore. However, things took an extremely ugly turn before the exchange of garlands. The groom forced the bride to dance, and when she refused, he allegedly got angry and created a scene.
Upset with the misbehavior, the bride cancelled the wedding. Following this, her family members held the groom and his entourage captive and demanded the gifts and cash they had given to his family be returned, reported The Times of India.
Mandhata police sent their team to the venue, after receiving information about the incident. The groom's family asked the policemen to convince the bride to go ahead with the wedding ceremony, but she firmly refused.
"It was the girl's decision to call off the wedding after she saw her groom inebriated and misbehaving with her and her relatives. Both parties later reached a compromise and the groom's family agreed to return the gifts," a police officer said, as stated by the outlet.
In another similar incident, a groom was abducted by three motorcyclists from his own wedding in Fathehpur district of Uttar Pradesh, on May 29. The victim, Jugal Kushwaha, a resident of Shahpur locality, immediately informed his family members about the incident who called the police.
The abductors forced the groom to cancel his wedding by calling his would-be in-laws and then abandoned him at an isolated place and fled.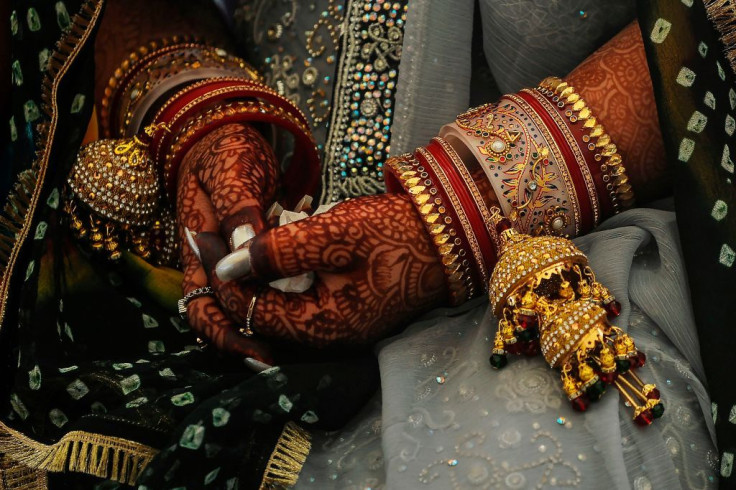 © 2023 Latin Times. All rights reserved. Do not reproduce without permission.