A landlord in Gurugram, India allegedly killed four persons including his own daughter-in-law, as well as three members of his tenant's family, after suspecting her to be in an illicit relationship with one of his renters.
The accused, Rao Rai Singh, a retired military veteran and property dealer, reportedly suspected his daughter-in-law Sunita Yadav of having an illicit relationship with his tenant Krishnan Kumar. This allegedly pushed Singh to kill Yadav and Kumar, as well as his tenant's family, one by one in Gurgram's Rajendra Park in sector 105 on Tuesday, Aug. 24, Hindustan Times reported.
"Prima facie evidence suggests the suspect bolted all the doors of the house and murdered four people with a knife while they were sleeping on different floors of the building, owned by the suspect," Deepak Saharan, Deputy Commissioner of Police said.
Saharan added that a police investigation is underway to establish if anyone else was involved in the gruesome murders.
Singh allegedly first murdered his daughter-in-law Yadav who was sleeping on the first floor. He then moved to the second floor and stabbed Kumar, Kumar's wife, and one of their two minor daughters with a sharp weapon.
Singh also attacked Kumar's other underage daughter. However, the girl survived the attack and was later rushed to Safdarjung Hospital in a critical condition, the Tribune reported.
"One minor girl, who had suffered grave injuries, was sent to hospital and is reported to be critical. Other bodies have been sent for post-mortem. We are questioning Singh, his wife, and son who were present in the building at the time of the incident," Saharan said.
After committing the gruesome murders, Singh reportedly surrendered himself before the Rajendra Park Police Station around early morning on Tuesday, Aug. 24, and confessed to the killings. Following his arrest, a team of police officers from the department responded to the crime scene and recovered the victims' bodies.
Singh reportedly lived in the three-story building with his wife, son, and daughter-in-law. Singh apparently had been depressed for the last few months owing to issues related to his daughter-in-law, the neighbors said.
The suspect told the police that there had been a constant quarrel at his home for the last two years and that the tenant refused to vacate his property and withdraw from the illicit relationship.
"This was the only end to immorality that plagued my house," Singh told the police.
The police have registered a First Information Report (FIR) against Singh and have sent the bodies for a post-mortem examination.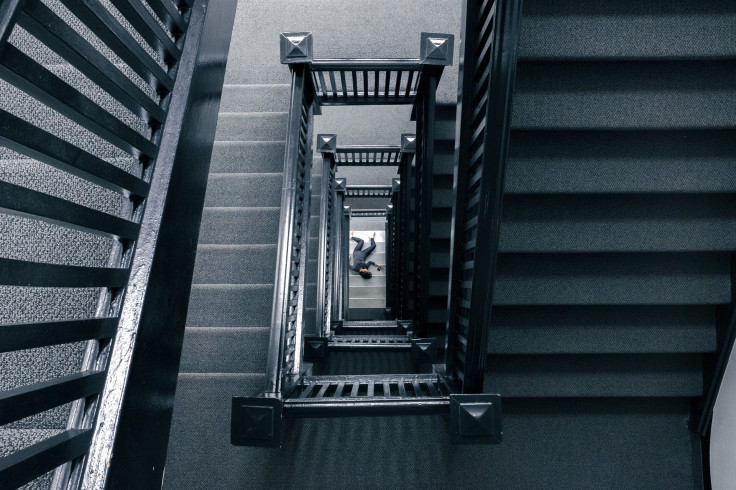 © 2023 Latin Times. All rights reserved. Do not reproduce without permission.