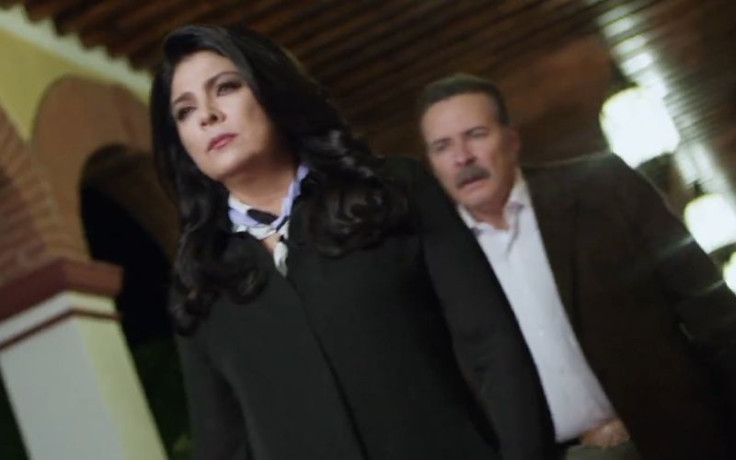 Victoria Ruffo has made her first appearence in "Las Amazonas" previews. The new Televisa production will be airing in Mexico in the coming weeks and will air on Univision in the US soon after. In this new promo Ruffo can be heard saying, "so close, yet so far," while images of her crying, dropping a ring and Cesar Evora flash.
Viewers also get a glimpse of the sexy seductress, played by Gabriela Vergara, who is coming between them. This marks her first production with the Mexican network after working with rival Azteca. Audiences are also treated to scenes with Jacqueline Andere, Guillermo García Cantú and René Casados. Is this a "La Madrastra" reunion or what? Where is "The Soup" with Joel McHale when you need it? Watch the promo video below and tell us what you think!
"Las Amazonas" is part of Televisa's new production line making shorter telenovelas with higher quality. According to Produ, this new soap will consist of 72 episodes in total, that's about half of the episode count a typical telenovela has. "We are making a shorter version with a cinematic technique and that has allowed us to come in more naturally and congruently with our content," Mejía said. "This production will air first in México and then it will go to the other platforms. We are living a new era of television where the narrative in the content is changing."
Production of "Las Amazonas" took place in an old hacienda in Puebla where the cast and crew filmed the promos and intro for this telenovela which is scheduled to start airing in May.
"Las Amazonas" is a new version of a Venezuelan telenovela "Amazonas" that was done in México a while back as "Niña... Amada Mía." The story is about three fierce women portrayed by Danna Garcia, Grettel Valdez and Mariluz Bermudez, and the problems they run into as they look for love.
© 2023 Latin Times. All rights reserved. Do not reproduce without permission.