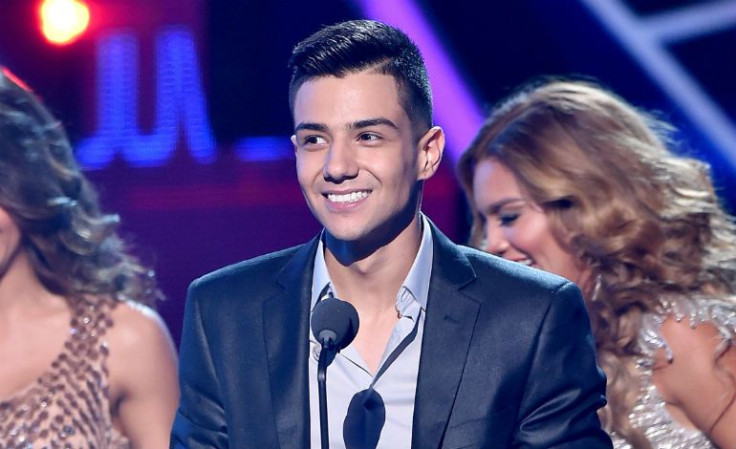 Luis Coronel, at only 19 years old, is already winner of a Billboard Latin Music Award, Multiple Premios Juventud, a Premios Lo Nuestro and Premios Tu Mundo. He's now aiming for his first-ever Latin American Music Award.
The Mexican-American singer is nominated in the first-of-its-kind Latin AMAs for Regional Mexican Male Artist of the Year. He's against Gerardo Ortiz and Régulo Caro. However, with his undeniable talent, chart-topping hits and charming looks, we don't doubt that Coronel will go home a winner at the 2015 Latin AMAs set to air October 8 via Telemundo.
We caught up with the Arizona-based singer, who talked to us not only about his nods, but also about his fans, his new single and more!
Latin Times: How does it feel to be recognized by the first-ever Latin AMAs?
Luis Coronel: Wow! It's definitely a huge step in my career. Something that's very important. I'm very excited and grateful to be not only nominated but also to be able to perform at the Latin AMAs stage. I feel very blessed. I'm happy to form part of this platform where there will be artists who I've admired for many years.
LT: What would winning Male Artist of the Year - Regional Mexican mean for your career?
LC: It's like every award, it reminds me of all the hard work and effort we've put into this. Not only me, but my entire team who was behind the project. It means a lot, with just the fact of being nominated, that makes me and my team winners. If we take the award home, it'll be thanks to my fans. They have inspired us to continue, because of them we're where we are now and for them we're going to go on. It would mean a lot to take this award home.
LT: You're also going to be performing at the Latin AMAs ---what scoop can you give us?
LC: I'm going to be singing my new single "Nada Mas Por Eso" so that my fans can enjoy. I don't know if there will be any surprises, but either way, surprises are not meant to be told. It's a romantic song that I can identify with and I hope that my fans can feel what I feel when I'm on stage singing it.
LT: What's the thing you most enjoy about award shows?
LC: The experience! What I can learn from everyone, it's very important for me. Being there with Nicky Jam, Prince Royce, Pitbull, Romeo Santos...I take a step back and see them as mentors, because they've been in this longer than I have. For me it's a blessing to be able to be in the same room with those artists that I've been a fan of since I was a kid. I can't believe it. I swear, that the only thing that crosses my mind is "wow!" I take with me every experience, make friends, network, smile, be happy and take it with me. There's nothing better than that feeling.
LT: Has there ever been a time you've gotten star-strucked at these events?
LC: I saw Sean Paul backstage in Premios Juventud. I've loves his music since I was young, he's always inspired me. I met him and I don't know, I freaked out and I couldn't ask him for a picture. Thankfully my friend was there and he caught the moment. Also, Marc Anthony called out my name backstage, he said "Luisito!," we didn't talk because he rushed to the dressing room, but that was very cool too.
© 2023 Latin Times. All rights reserved. Do not reproduce without permission.