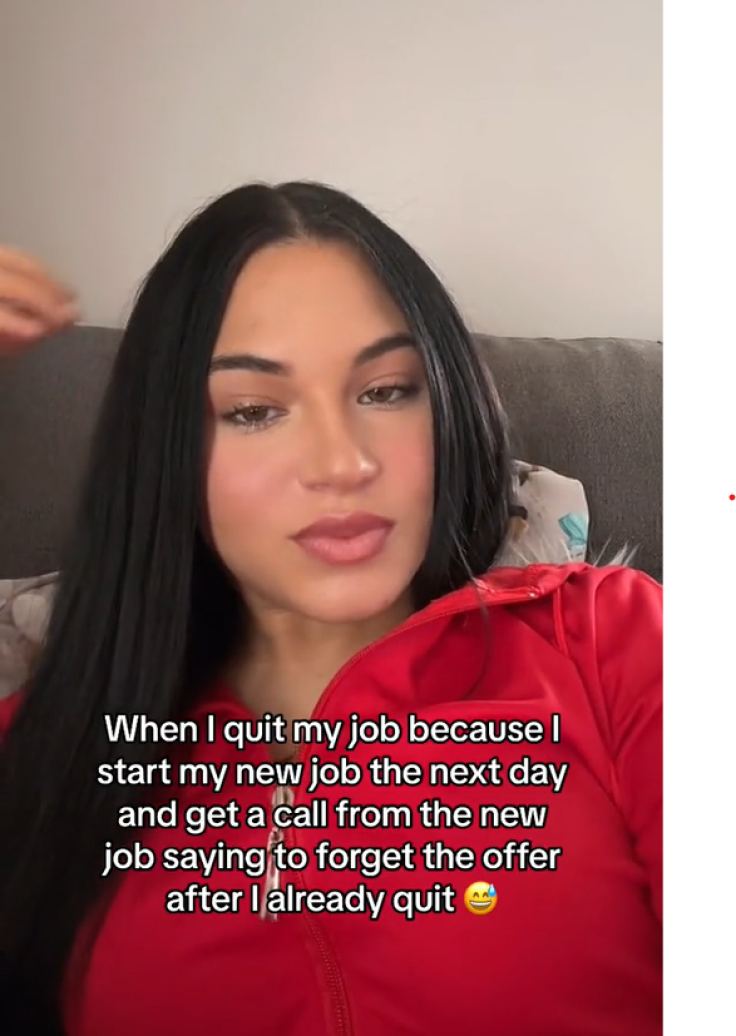 The job market right now has a lot of competition. Many struggle to find jobs, and those who do, tend to not last long to do the unprofessionalism of management.
And this generation shows no empathy on a two-week notice, which has its pros and cons.
A Latina TikToker, who goes by @joellyzxx3, shared a video of her frustration after a job that she applied for rescinded her offer a day before she quit her old job.
The video has reached over 14.9k views.
@joellyzxx3 is seen in the video lip-syncing a popular used TikTok soundbite, "I need to buy a gun."
"When I quit my job because I start my new job the next day and get a call from the new job saying to forget the offer after I already quit." The text says in her video.
Is this not frustrating?
Many users jumped to defend the TikTok content creator.
"Yup, I never give out notices, companies don't give any."
"I literally just had this exact experience in April 😩😩😩 I am still applying and interviewing so I wish you the best of luck Sis!!!"
"Yoooo this is literally me rn 🤣 quit my job happy asf just for them to say they filled the position with someone else"
-----------------------------------------------------
How come employees are required to give a two-week notice but when they do not need you anymore, they let you go on the spot without a notice?
This is the mentality that this generation has now, and we can't blame them.
© 2023 Latin Times. All rights reserved. Do not reproduce without permission.