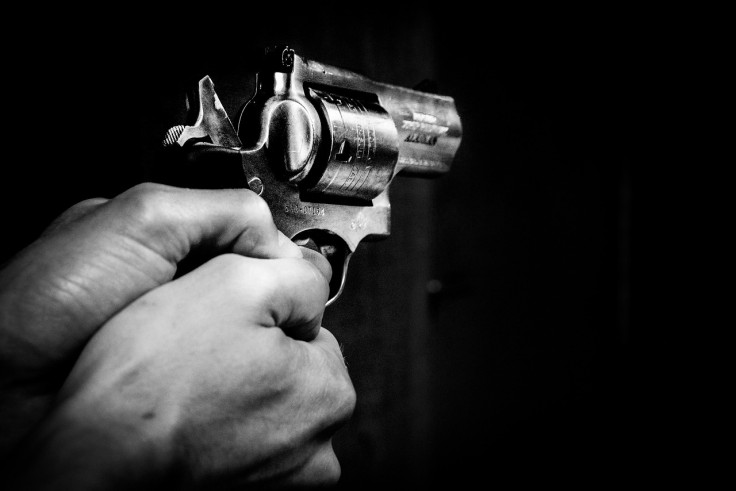 A dad of six was gunned down last week at his daughter's high school graduation party.
Adam Tobias, 35, was shot and killed on the front steps of a home in Houston around 4:15 a.m. Friday.
Destiny, his daughter, who called him her best friend, held her dad's lifeless body in her arms, according to Tobias wife Neftaly Perez.
The suspected shooter, who was identified as 24-year-old Philip Arning was the boyfriend of Tobias's former partner, which is Destiny's mom.
The party was at the former partner's house, and Arning reportedly began arguing about Tobias being there.
But "[Arning] shouldn't have even been at the house," Destiny said.
Arning was released on bond and was due to appear in court yesterday.
"He wasn't supposed to be at my house, and now he's walking free, and my dad's gone forever. And he's walking like nothing ever happened," Destiny said of Arning.
Perez said that Destiny is "never going to get that out of her head."
Perez is Destiny's stepmother and had been married to Tobias for 16 years.
"I'm not going to be able to see my best friend, my only friend. I'm not going to hear his voice. I'm not going to get his kisses," Perez said.
Destiny recalled the special moment they shared in the hours before his death.
'I want to enjoy every moment with you. You deserve this party, and I'm so proud of you,' she recalled.
Perez said Arning "cold-blooded shot" her husband.
"Cause he didn't even see it coming," she said.
A GoFundMe has been started to help the family cover funeral expenses.
© 2023 Latin Times. All rights reserved. Do not reproduce without permission.