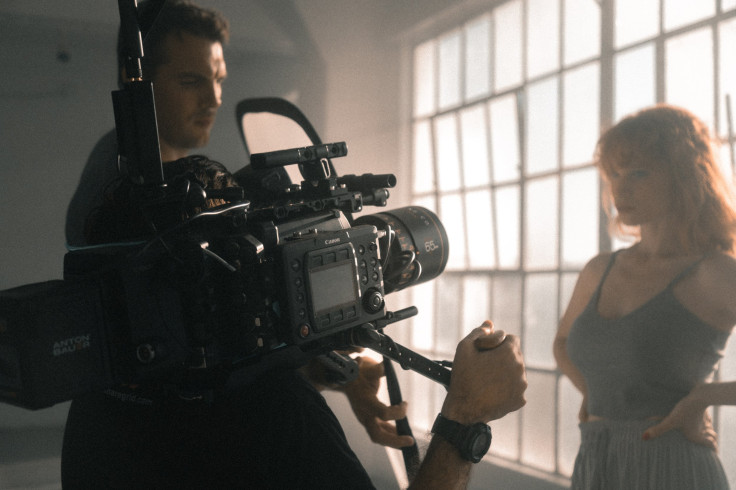 The Latino Film Market (LFM), a women-led nonprofit organization that helps Latinx artists navigate the business of film, will celebrate the 4th annual film market from July 27, 2020 – August 2, 2020. In partnership with the Lower Manhattan Cultural Council (LMCC), Upper Manhattan Empowerment Zone (UMEZ), and NYU Latinx Alumni Network, the LFM will move forward with the seven-day festival online at Seed and Spark platform.
"The Latino Film Market is committed to providing Latinx artists with the tools and resources to finance, distribute and promote Latinx films," says Arilyn Martinez Cora, Founder, and Director of the Latino Film Market. "We felt it was important and necessary to adapt to this year of virtual events and move forward with the film market/festival on an online platform. The film industry has slowed down but hasn't stopped working and neither should we."
The first two days will roll-out premieres of over 49 national and international Latinx feature films, short films, documentaries, and student films and will remain live for the duration of the festival. Many of the films at this year's LFM revolve around themes of women's stories, LGBTQ+ and Latinx neighborhoods/communities, and others.
Film highlights include:
Dominican York Series (Latino Web Series) Director: Michelle Ramirez
Siudy Between Worlds (documentary) Director: Pablo Croce, Lead Artist: Siudy Garrido
La Visita (short film) Director: Pedro Cohen, Actor: Daniel Lugo
In Your Memory (student film) Director: Karlinette N. Galván López, Actors: Carlos Miranda, Rosabel Otón
3 Karmas (short film) Director: Andrés Roa, Actors: Alvaro Rodriguez, Fabio Restrepo
Gajes del Oficio (short film) Director: Michael Justiniano, Actor: José Félix Gómez
In addition to the film screenings, each day will be filled with workshops on financing, marketing, and distributing films, panel discussions with industry leaders and artists spotlights featuring talent in music and visual arts.
LFM Schedule:
July 27th
Opening & Welcome Remarks/Video
Funding, Grants & Networking Event by Candid
July 28th
How to solve sound problems during production?
What equipment can you use to get quality sound?
July 29th
Video Presentation - Art & Cinema
Latinx Virtual Exhibition & Networking of Art & Cinema curated by Celestino Junior Ortiz
Entertainment Law - learn about entertainment law for the different aspects of your project.
July 30th
Music Panel By PowerHouse One (Booking Artists promotion)
Dancers, Teams & Singers Panel & Networking
Music Videos & Concert - showcasing local and international Latinx performers including singers and dancers
July 31st
SVOD market share and worldwide television genre trends (statistics)
Finance 101 by Ponce Bank
Acting Panel by NYU Alumni Network
August 1st
Podcast and Media Panel
Pitching, Marketing and Distribution Conference
Distribution Workshop by Seed & Spark, Christina Raia
August 2nd
One on one meetings & short business presentations
Closing Ceremony
The LFM will waive the workshop and panel fees this year, opening it up to everyone that preregisters. Registration is open now for the panels and workshops here. Festival tickets will be $5 dollars and festival passes will be $10 with the goal of raising funds to provide our artists with a stipend for participation in the 2020 Latino Film Market/festival. The full list of films and programming is available online here.
© 2023 Latin Times. All rights reserved. Do not reproduce without permission.