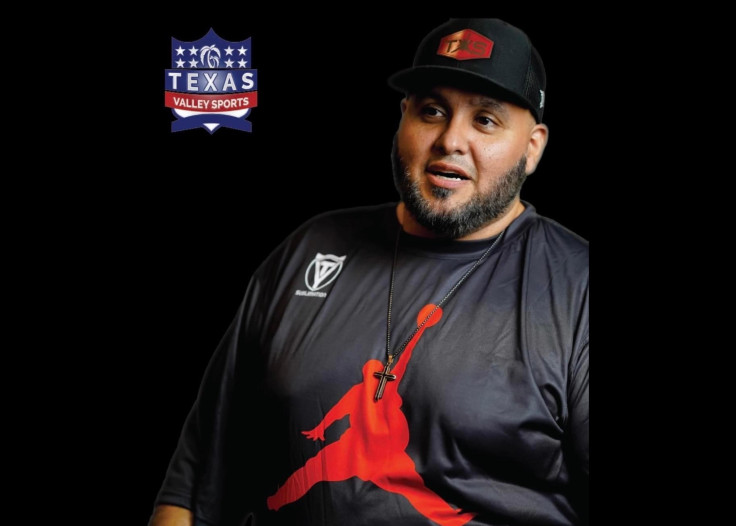 Being a businessman and a league owner comes with responsibility, especially when dealing with different ethnicities.
Jose Perales, league owner of Texas Valley Sports showed the Latino community that everything is possible with hard work and dedication.
Perales showed love for his culture and his 'people' by giving the Latino community a chance to better themselves.
"As a Hispanic owner who has primarily operated in the Rio Grande Valley, I have not experienced any racism myself," Perales said. "The community in the Rio Grande Valley is primarily Hispanic so therefore I don't feel that any racism is ever directed at me."
Texas Valley Sports started in August 2016. The mission of the league is to organize sporting events for the adult community in South Texas. It since has expanded to San Antonio, Corpus Christi, Beeville, and New Braunfels areas.
Although these cities in Texas have less Latinos, Perales says he has not experienced any hate when it comes to being Hispanic. However, many of his league players have encountered racism and as a league owner, Perales had to intervene.
"My players that are Hispanic have not experienced any racism, however my African American players have had experiences of racism," Perales said. "Although the majority of our fans and other players and coaches are not racist, there exists a small amount of people that have called our black athletes the N - Word. We definitely frown upon that, and I feel that for many years in the past the Rio Grande Valley has not had much diversification in our community. Now that the White and Black community is growing, the Hispanic community is adapting to new cultures and people in our primarily Hispanic community. Some, however, are resistant to change apparently and express it through subtle or outright racism. I commend the black community in the Rio Grande Valley for recognizing that this is not everyone's outlook towards them and that it's only a very small amount of people that are this way. I guess racism is everywhere and the RGV is no exception."
Perales provided a safe space for Latinos and African Americans. Something he says was necessary.
"Adult sports leagues like my own are extremely crucial for the Hispanic and black communities in South Texas," Perales said. "People don't realize the way it helps keep adults' mental health at ease. I truly feel that if it wasn't for my league providing a place where adults can have an outlet, there would be more crimes, unemployment and tragedies in our communities."
Perales is a good example of a hardworking Latino, something the media lacks in showing.
© 2023 Latin Times. All rights reserved. Do not reproduce without permission.