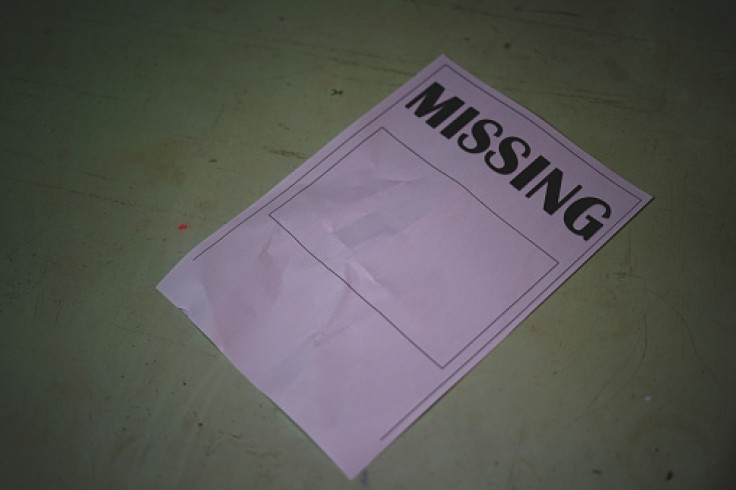 Rudolph "Rudy" Farias, who disappeared over eight years ago while walking his dogs near his home in northeast Houston, has been discovered alive.
However, numerous unanswered questions remain, casting doubt on whether Farias was truly missing in the first place.
Rudolph "Rudy" Farias IV was discovered by police and firefighters at around 10 p.m. on Thursday after receiving a report of a person lying on the ground in front of a church in southeast Houston, as stated by police spokesman John Cannon.
At the moment, it remains unclear where Farias had been during the past eight years, according to Cannon.
As Farias, now 25 years old, remains hospitalized, police investigators have not yet had the opportunity to speak with him.
"What we do know is at the time of his recovery, a good Samaritan located him unresponsive and immediately called the police and 911. My son Rudy is receiving the care he needs to overcome his trauma, but at this time, he is nonverbal and not able to communicate with us," Janie Santana, Farias' mother, said in a statement, Remezcla reported.
Houston police announced via a tweet on Monday afternoon that they intend to speak with Rudolph "Rudy" Farias and his family on Wednesday.
The initial news of Farias being found was reported in a tweet on Saturday by the Texas Center for the Missing, which had been responsible for handling public communications on behalf of Farias' family.
"We do know when a loved one goes missing this is the day all families hope for and dream of – REUNIFICATION. We are thankful that Rudy has been found and receiving the care he needs," the center said in a statement Monday.
Rudolph "Rudy" Farias was reported missing at the age of 17 on Mar. 6, 2015.
He had gone for a walk with his two dogs near his family's residence in northeast Houston.
Although the dogs were subsequently located, there were no indications or clues regarding Farias' whereabouts.
Houston police, in collaboration with Texas Equusearch, a civilian search and recovery team, conducted extensive efforts to locate Farias, but unfortunately, no evidence or leads were discovered during the search, AP News reported.
During the initial period when Rudolph "Rudy" Farias went missing, Texas Equusearch released a statement noting that he had been dealing with depression and anxiety.
It was mentioned that Farias might have been disoriented as a result of not taking his medication.
Additionally, Farias had asthma and walked with a slight limp due to a previous injury to his right leg.
These factors added complexity to the search efforts and heightened concerns for his well-being.
"According to his mother he is very wary around strangers," Texas Equusearch said in 2015.
Police investigators followed up on the 2018 sighting and went to the relative's home. But "they could not observe him. They could not locate him," Cannon said.
According to police spokesman John Cannon, the family of Rudolph "Rudy" Farias did inform police investigators that they had seen him in September 2018, when he was observed staying behind a relative's home.
Despite the reported sighting in 2018, law enforcement was unable to locate Farias, and the investigation remained open as a missing person case, as mentioned by Cannon.
Private investigator Martin Renteria, hired by Farias' mother a few months after his disappearance, stated that there were multiple possible sightings in the case, including the one Houston police followed up on in 2018.
Such sightings became a common occurrence, adding further complexity to the investigation.
"After a couple of years ... we finally just had to give up on it," Renteria said Monday. He added he also considered that Farias, who had become an adult in the time he was missing, might have run away and didn't want to be found.
"We are asking for privacy during this difficult time but will share more details as Rudy continues to heal," Santana said in her statement.
© 2023 Latin Times. All rights reserved. Do not reproduce without permission.