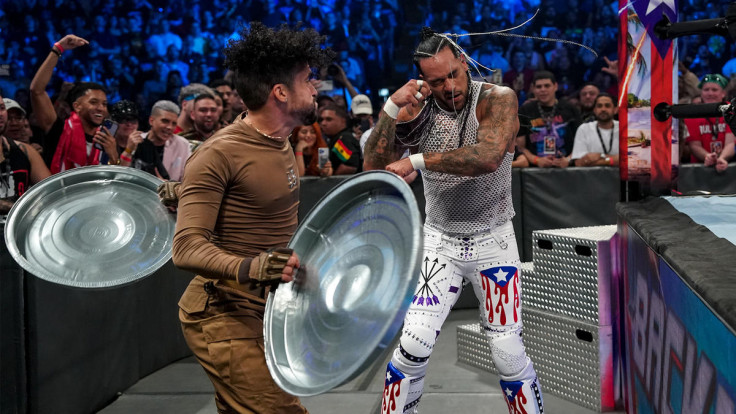 After a 148-day writers strike, NBC's long-running Saturday Night Live will be back on Oct. 14, and Latinos will be playing a central role in the two first shows, with host Pete Davidson and musical guest Dominican Ice Spice. The following week, on Oct. 21, Puerto Rican Bad Bunny will double as SNL's host and musical guest.
This won't be the first time Bad Bunny joins SNL: his first musical guest appearance took place in season 46, episode 12 on Feb. 20, 2021. That day, he was a part of a few SNL skits as well. The first was "Sea Shanty," where he played a sea sailor. The second one was titled "Loco," a musical skit. The song Bad Bunny performed that night was "La Noche de Anoche," featuring Rosalía. His two skits garnered 2.4 million views and 3 million YouTube views, respectively.
For Ice Spice, if she follows the lead for Bad Bunny, she will most likely act in a skit or two on the night of her musical guest appearance on SNL. For her, this will be the first time making it as an actress in such a stage.
SNL will resume after the ending of the Writers Guild of America strike. WGA complained of low pay due to shorter show productions with fewer episodes, too low minimum wages for writers, disputes over streaming residuals and worries of Artificial intelligence taking writer's jobs. The picketing against AMPTP ended when WGA released a statement saying they had a tentative Minimum Basic Agreement.
"We can say, with great pride, that this deal is exceptional—with meaningful gains and protections for writers in every sector of the membership," said the statement from WGA. After this, WGA told their union members to return to work Sept. 27, 2023. However, they did encourage WGA members to continue picketing with the Screen Actors Guild - American Federation of Television and Radio Artists.
© 2023 Latin Times. All rights reserved. Do not reproduce without permission.