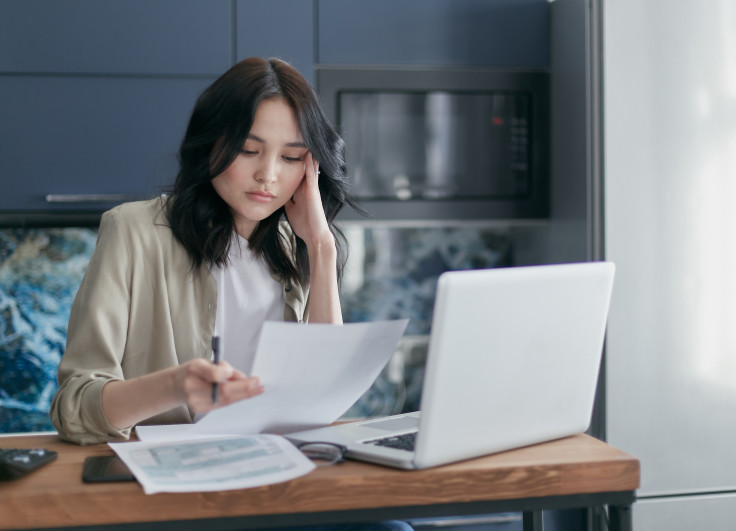 Millions of students in the United States will start repayment of the loans they obtained to finance their academic careers as a three-year pause due to the COVID pandemic ended this week.
Interest on the students' debt is set to start accumulating on Friday (Sept. 1), and repayments are scheduled to resume in October.
According to the Department of Education, more than 46 million people in the U.S. have outstanding loans totaling more than $1.6 trillion.
Latinos are among the communities with higher levels of student debt. The National Center for Education Statistics says 33.9% of Hispanics and Latinos with Associate or Bachelor's degrees are holders of federal student loans.
As reported by UnidosUS, an advocacy group, Latinos carry an average burden of $15,797 in student debt.
For that reason, this group was among those set to benefit the most when the Biden administration announced an income-driven student loan repayment plan in August 2022.
The plan was part of Joe Biden's presidential campaign in which he pledged to forgive at least $10,000 in average student debt. That was supposed to be a benefit for millions of Americans after the federal government pledged to funnel at least $400 billion to finance the program.
Some groups, such as Exelencia in Education, said about half of all Latino student loans would see their entire debt forgiven as those eligible to qualify —under the program's rules— earn less than $125,000.
But in June 2023, the Supreme Court blocked the initiative, arguing the government overstepped its authority, reinstating repayment and interests.
The decision was seen by many as a hit against minority groups with organizations calling it unfair and unacceptable.
"We are profoundly disappointed in the Supreme Court ruling on the Biden administration's landmark plan to provide much-needed debt relief to millions of individuals emerging from the pandemic. This decision will affect millions of debt-burdened individuals who have waited in limbo for nearly a year and who face a steep hit when payments resume in October. The plan would have cleared the debt of half of Latino student borrowers, many of whom face mountains of educational debt," said then the time Janet Murguía, president and CEO of UnidosUS.
SAVE TO THE RESCUE
Still, Latinos and other groups have a viable option to repay or skip payment of their student loans.
The main instrument for that is the federal government's Saving on a Valuable Education Plan (SAVE) which might cut student loan payments in half and even by 100%.
SAVE is a new version of a previous repayment plan known as REPAYE, or Revised Pay as You Earn.
SAVE, which was launched by the Biden administration on August 22, is an income-driven plan that calculates payments based on a borrower's income and family size.
A student with outstanding loans is eligible for SAVE if they earn under $32,800 or their family makes less than $67,500. In this case, they would not make any payment under SAVE.
Mauricio García, VP of programs for UnidosUS hailed this plan, calling it "a step toward meaningful relief for millions of student borrowers."
© 2023 Latin Times. All rights reserved. Do not reproduce without permission.