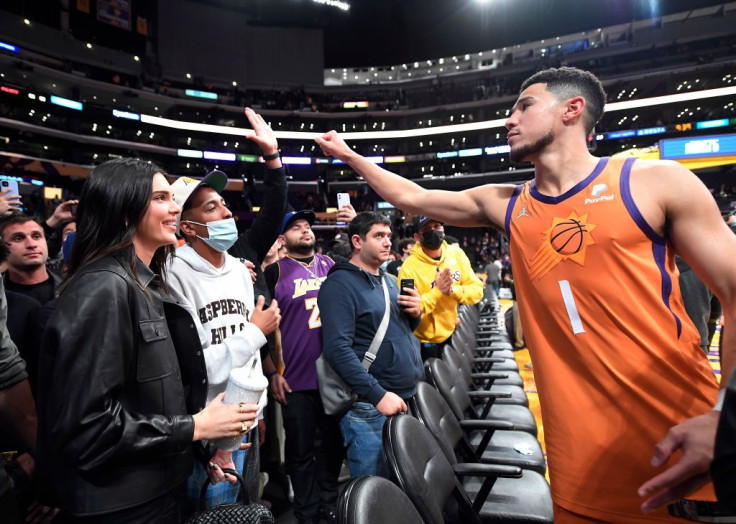 The Latino population in the U.S. only keeps growing, but their representation at the NBA isn't showing that.
The Latin Times could only find 13 active NBA players going into the 2023/2024 season who were either Latin American-born or of Latin American descent. Only two of them are part of the former group, Dominicans Al Horford and Chris Duarte.
According to a report by Statista, in 2023, Hispanics will comprise only 2.2% of the league this season, compared to 17.4% Whites, 70.4% African Americans and 9.7% who identified as "two races or more." Hispanics have represented less than 10% of the league since at least 2010, according to Statista data, being 2016 the year with the highest representation, with 6.3% of all league players.
Notable players
Steph Curry–Golden State Warriors Point Guard–is of Haitian descent, his grandmother being born in that country. Steph's older brother, Seth Curry, plays for the Dallas Mavericks.
Another player of Haitian descent is Canadian-born Benedict Mathurin, Indiana Pacers Shooting Guard.
Blake and Taylor Griffin don't play in the NBA anymore, but they are both also of Haitian descent, their father hailing from there. For the 2022/2023 season, Blake signed an almost $3 million one-year contract with Boston Celtics. Following that, nothing has indicated he will return for the 2023/2024 season.
Some other of Latin American descent are Jose Alvarado, Devin Booker, Jaime Jaquez Jr., Brook Lopez, Robin Lopez, Lester Quinones, Julian Strawther and Vincent Valerio-Bodon.
Two Latino rookies made the cut for the 2023/2024 season in the first draft round. Jaime Jaquez Jr. made history, becoming the first Mexican-American to be a first-round draft pick at number 18. Jaquez will play as a guard for the Miami Heat, coming from the University of California Los Angeles.
The second new Latino player is Puerto Rican-American Julian Strawther. Strawther played basketball at Gonzaga University in Washington State. His performance there got him into the NBA as the 29th first-round draft pick. Strawther averaged a career-high of 15.2 points and 6.2 rebounds per game. He also achieved the ten most rebounds in school history with 50 rebounds in his career.
Jose Alvarado and Lester Quinones have Puerto Rican roots. Although Quinones has Puerto Rican roots, he also is Dominican and Salvadorean.
As well as Dominican-born Al Horford and Chris Duarte, Vincent Valerio-Bodon is half Hungarian and half Dominican, having been born in Budapest.
Moreover, Twins Brook and Robin Lopez have a Cuban father. As for players of Mexican descent, apart from Jaquez is Devin Booker, whose mother is Mexican. Booker made a video for Hispanic Heritage Month in 2021, where he spoke about his Mexican Heritage and wanting to learn more about it. Booker said in the video that some of his favorite childhood memories were eating Mexican dishes and visiting his Mexican grandpa on the weekends.
Booker is from Grand Rapids, Michigan, but he said when he moved to Phoenix, Arizona, to play for the Suns, it allowed him to immerse himself in Hispanic culture—following that, Booker had more opportunities to connect with the Hispanic community through his team playing and doing kids camps in Mexico City, Mexico.
"The moment everyone found out I had Mexican in my bloodline, I got on social media and started seeing younger kids that are of Hispanic descent reaching out to me and saying, 'You're my favorite player. If you're Mexican and make it in the NBA, I can,' That's really important inspiration coming from the other side that I've been on, looking up to people and knowing I can get there because of that," Booker said.
© 2023 Latin Times. All rights reserved. Do not reproduce without permission.