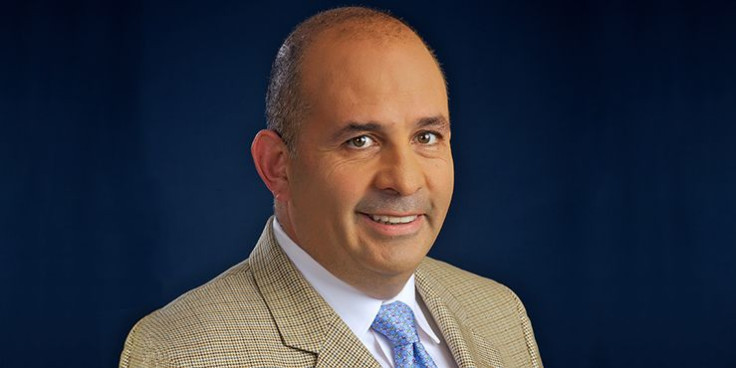 As the 2014 World Cup in Brazil approaches, soccer fans across the globe continue to follow the final steps their respective national teams are taking in preparation for the biggest sporting event in the world. While many clubs have basic ideas as to what their 23-man rosters will look like, teams including Mexico, the United States and many others are still evaluating talent through training sessions and friendlies in order to create a roster capable of making a strong run at the summer tournament.
While soccer enthusiasts anticipate another entertaining World Cup, sports media outlets around the world are looking forward to the tournament as well, since coverage of the summer games is of utmost importance each time the event comes around. With the June 12 start date nearing, Latin Times recently had the opportunity to chat with Univision Deportes President Juan Carlos Rodríguez to discuss the upcoming World Cup in Brazil, his growing up a huge fan of soccer in Mexico and of course, Univision's extensive coverage of an event that continues to grow every four years.
Sitting down at a suite inside the beautiful Gramercy Park Hotel in New York City, Mr. Rodríguez -- who became President of Univision Deportes in 2012 -- told Latin Times that he expects nothing short of an amazing month since the World Cup is the best tournament in sports. With a passionate fan base present in Brazil, even with the country's continued struggles, Rodríguez feels the summer games will help those native to the host nation forget about any hardships they may be dealing with since soccer is an international game that should be enjoyed.
"There is nothing better than the World Cup," he said with a smile. "I've been a fan of soccer since I was a little boy in Mexico and I'm looking forward to this tournament. Though tough times certainly exist in Brazil, I think that ones the games begin and the matches continue to move on, all the negative things taking place in Brazil will become less of an issue because the only thing that will be on people's minds is soccer. That's what makes the World Cup special. It has an impact on millions of people for all the right reasons."
A Mexico native with a bachelor's degree from the Universidad Iberoamericana, Juan Carlos Rodríguez says his continued passion for the game of soccer began at an early age. In fact, he was so passionate about football as a child that he wanted to grow up to be a stadium. While friends and local children in Mexico grew up playing soccer, many wanted to hold occupations outside of the game, but not Juan Carlos. "All I wanted to be when I grew up was a stadium," he said. "I'm not kidding. I love this game. I love everything about it. That passion had me wanting to grow up to be an actual stadium while my friends wanted to do other things."
Founder of Con Pelotas, A.C. -- a non-profit organization who gives away soccer balls to children in southern Mexico -- Rodríguez still holds tremendous love and interest in the Mexican National team. El Tri is set to make its sixth-straight appearance in the World Cup and although the team struggled at times through the qualifying stages before upending New Zealand in a WCQ Playoff, Juan Carlos feels Mexico's coach Miguel Herrera is the absolute right man for the job.
"I love Miguel dearly. He is a good friend of mine," he said. "I know there had been speculation as to whether or not Miguel would get the full-time job but after he was appointed, I knew it was the right move. He came in with a great mindset after winning a championship [with Liga MX affiliate Club America] and he has continued on that path. He's a great coach and as many people have seen by the way he celebrates success on the sideline, his passion for the game is as strong as anyone. I'm very happy for him and I believe, even though they have a tough group that includes Brazil, that Mexico can compete in the World Cup."
Prior to landing the top role with Univision Deportes, Juan Carlos Rodríguez was the CEO of Mexico's Televisa Deportes Network. While his success at Televisa helped propel him into one of the top sports executives in the Americas, Rodríguez says Univision Deportes' plans for the 2014 World Cup are truly unprecedented and he's excited to enter this new platform.
Of course, Latin Times will offer consistent content related around the world's biggest sporting event as well!
© 2023 Latin Times. All rights reserved. Do not reproduce without permission.