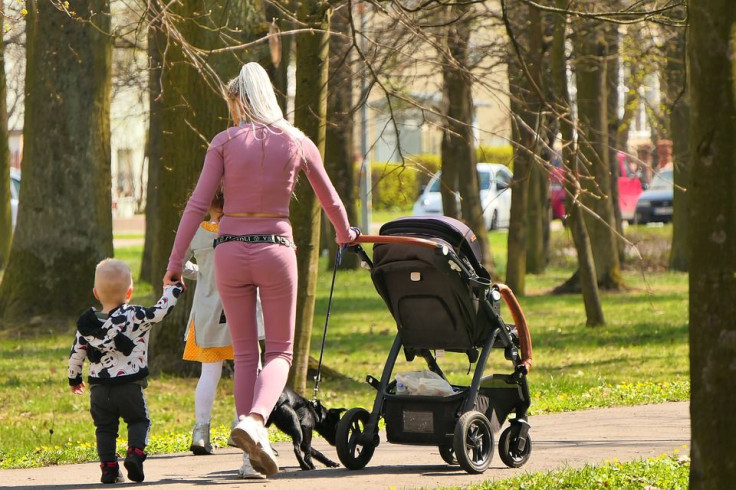 A New Zealand mother suspected of strangling her three daughters to death last week has appeared in court over the weekend. Laurana Dickason, 40, is facing murder charges but has been remanded by Timaru district court judge Dominic Dravitzki over to a secure forensic mental health facility for further evaluation.
According to Times Live, Dickason is a medical practitioner whose family had just recently emigrated from Pretoria, South Africa to settle in New Zealand's South Island days before the murder. The couple's children, 2-year-old twin daughters Maya and Karla and their six-year old daughter Liane were found dead in their home by their father, Graham Dickason, an orthopedic surgeon, upon returning home.
Neighbours told the media they heard "haunting wails" of a man saying, "Is this really happening?"
A couple who live in the neighboring property, Karen and Brad Cowper, said they called police just after 10pm on hearing the man next door screaming and crying. They asked him if he was okay but Graham was hysterically crying, inconsolable and did not respond.
Laura was seen sobbing at the house as she was being escorted into an ambulance. She was taken to a hospital and is reported to be in stable condition.
Graham's former colleague and other sources in New Zealand told media that they suspect the children were strangled by cable wires. However, police who responded to the grisly scene have not released any official statement regarding the cause of death.
In a statement issued by New Zealand Police they reassured the community that the tragic deaths were an isolated incident and are currently not seeking anyone else as their suspect. "The investigation into this tragedy is still in its very early stages, but we can confirm that nobody else is being sought in relation to the deaths of the three children."
Dressed in a grey hoodie and black pants, the accused mother stood in court looking distressed as she kept her arms crossed, her head down and her eyes pinned on the floor. Dickason entered no plea and will remain at a mental health facility until her next court appearance on October 5. Relatives, friends and neighbors who knew the Dickason family are still at a loss in trying to comprehend what had gone wrong leading to the murder of the couple's three children.
Just months before the deaths of the youong girls, Dickason gushed over her three "beautiful" daughters in a Facebook post and had even congratulated her husband on their 15th year anniversary.
The Dickason's former neighbors in South Africa are in shock knowing how the couple had struggled with infertility and spoke of how the husband and wife adored their children. Some speculate the family could have been experiencing pressure from the move as they had only been living in their new home for a week after completing the required hotel quarantine.