Having been subjected to gender discrimination and sexual harassment, the former public defense attorney Jami Pellerin sued her boss District Public Defender G. Paul Marx. The lawsuit was filed after the lawyer was fired by her boss for reporting his inappropriate comments to human resources (HR).
According to the 28-page lawsuit, the Lafayette, Louisiana lawyer was underpaid as compared to her male colleagues. The lawsuit also details how the sexist boss continued to comment on her appearance, going to the extent of telling her how to dress.
After working as a public defense attorney for three years, Pellerin was fired by Marx in March 2020. Following the firing, the lawyer sought the help of the United States Equal Employment Opportunity Commission. When the commission was unable to provide a resolution, the woman filed a lawsuit against Marx and his office.
Pellerin claims that she was fired after reporting Marx's sexist comments to HR and for unofficially assisting a criminal defense attorney with case law.
The defendant claims that her unfair treatment began from the day she got hired. The lawsuit claims that she got paid 10 percent less than her male colleagues, the Daily Mail reported. While she got paid $51,000 per annum, her male predecessor was paid $56,000.
Since she joined the office, she claims that Marx made a number of inappropriate sexual comments directed at her. Following her wedding in 2018, her boss kept asking her if she was pregnant. He even told the lawyer that the office did not have funds to pay for her maternity leave if she was pregnant. According to The Advocate, during a meeting regarding a pay hike, in November 2018 the accused asked Pellerin about her sex life.
The lawsuit also specifies that in September 2019 Marx, HR Director Chris St. Julien and staff attorney Janet Brown had a meeting with Pellerin where she was told that she needed to dress "like a nun". She was blamed for exciting the prisoners she worked with by the way she dressed. Marx reportedly told her that men could not control their urges so it was up to her to dress in a "less attractive" way.
Marx had also reportedly threatened her with termination. He had told her that he could fire her for being too attractive and she could do nothing about it.
In February 2020 she along with three male colleagues unofficially advised a criminal defense attorney. For her actions, she was reprimanded, while the male colleagues were praised later for their part. This made her raise a gender discrimination complaint with HR.
Marx denies the allegations against him and the office. He says that Pellerin was fired for missing training exercises, News 10 reported. He claimed that the woman's allegations will be "aggressively challenged in court."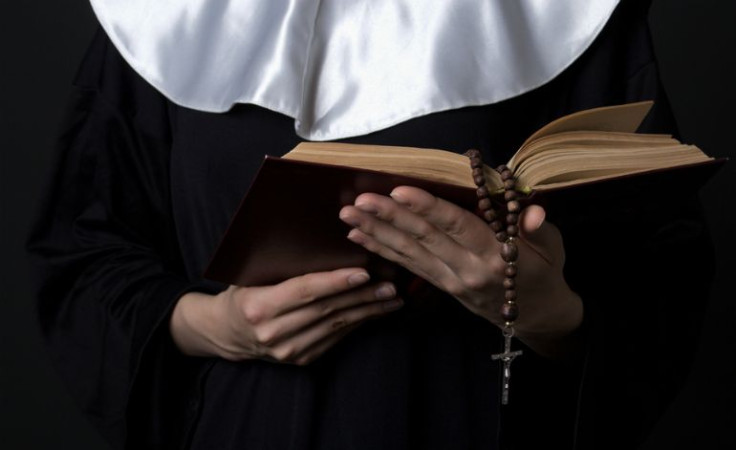 © 2023 Latin Times. All rights reserved. Do not reproduce without permission.