Netflix and Riot Games are set to launch the "League of Legends" franchise this fall of 2021. "League of Legends: Arcane," is the first series of the franchise to be introduced on television.
According to Netflix, "Arcane" is "set in the utopian region of Piltover and the oppressed underground of Zaun, the story follows the origins of two iconic League champions-and the power that will tear them apart."
In the mobile game, the two cities were once united, but are now separated. Piltover, the City of Progress, is situated above Zaun. The wealthy city recognizes its champions such as Ezreal, Seraphine, Caitlyn and Vi among others.
Meanwhile, Zaun is an infested undercity below Piltover with their unconventional science. But their irresponsible industry has the city becoming extremely radioactive. Its underground champions are Blitzcrank, Dr. Mundo, Ekko, and Jinx in a few.
Shauna Spenley, global president of entertainment at Riot Games, said in a statement, "Arcane' was created as a love letter to our players and fans, who have been asking us for more cinematic experiences that dive deeper into the worlds and champions in 'League of Legends."
Spenley added that Netflix is the ideal partner to help us introduce Arcane to fans across the globe, owing to its successful brand and high-quality content.
Meanwhile, Dominique Bazay, director, Original Animation for Netflix, said, "League of Legends' has inspired global fervor and fandom and we're thrilled to be the home of the first television series set in this universe, 'Arcane."
The worldwide fanbase of "League of Legends" continues to expand both in and out of the franchise. The "League of Legends 2020 World Championship" esports tournament attracted record-breaking audiences in various metrics. Over one billion hours of content is consumed globally, cementing League's status as the most-watched e-sport.
There's no exact date of when the animated series will be released or how many episodes will there be. So far, fans speculate that Ekko, Vi, and Jinx, two of the most popular characters in "League of Legends," will have an arc on the series.
Who knows? There is also a possibility that new characters will take place on Runeterra to beat the baddies. Fans can only wait until the show drops this fall.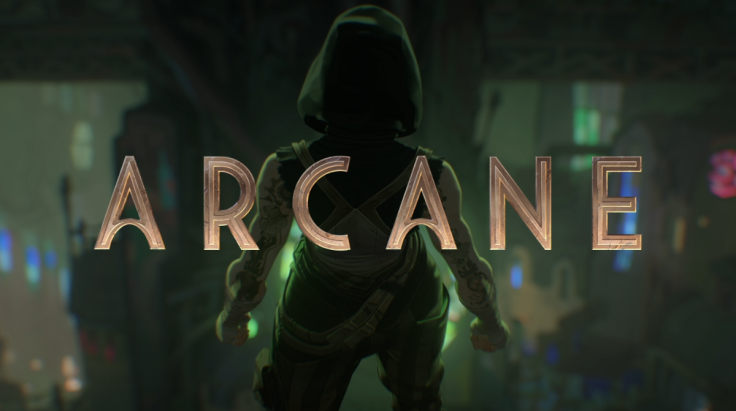 © 2023 Latin Times. All rights reserved. Do not reproduce without permission.