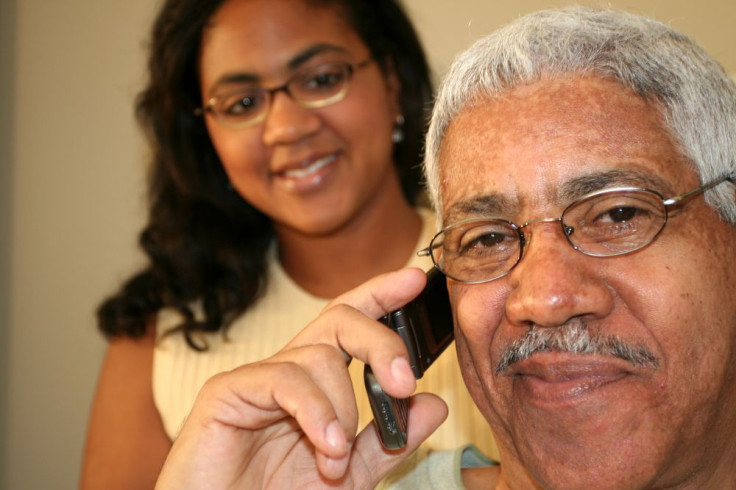 Plenty of politicians think that immigrants should learn English, but now one of them is doing something about it. This week Gov. Andrew Cuomo (D-New York) made his state the first to offer English lessons via cellphone as a part of a pilot program run by the social venture Cell-ED. The first phase of the program, directed at Spanish speakers in selected New York counties, reportedly costs the state a mere $14,000. The program will be free for participants, aside from the cost of minutes and text messages on their phones. Cuomo's administration hope that the English lessons will help struggling immigrant who hope to improve their English but don't have time to attend classes in person.
"Anyone that wants to learn English should have the opportunity to do so," Governor Cuomo said. "By dramatically increasing the chances for people to learn and practice English, we are making it easier for them to improve their economic livelihood and build a better life. I am proud that New York is launching this first-of-its-kind program and leading the way in expanding opportunity for all people."
The program, overseen by the The New York State Office for New Americans (ONA) and contracted to Cell-Ed combines text messages, voice tutorials, and two-way communication with tutors. Pending a successful pilot, all New York state residents will be able to call a Cell-Ed number to begin receiving tutorials as well as the ability to send back answers to be automatically reviewed and corrected. While the pilot program is offered in Spanish, the ONA says that other languages such as Mandarin, French and others could be added in the future.
Latin Times: What are the advantages of the new program over, say, Duolingo?
New York Department Of State: While other language programs require the use of WiFi or the added cost of a cell phone data package over a 'smart' phone, Cell-Ed is conducted over a regular cell phone without internet service. This bridges the 'digital divide' many newcomers face using technology they already own.
LT: Will the service be accessible by immigrants from other states?
NYDOS: [The program] is meant for New York State residents only. We suspect other state and local governments, immigrant service providers, and business owners/Chamber of Commerce may become interested in this technology and invest in enrolling their constituents.
LT: after the 350-person pilot, will the program expand?
NYDOS: Program analytics, success rates and, community interest will lead expansion decisions.
LT: How can current New York residents participate in this pilot?
NYDOS: New York State community based organizations are partnering with the New York State Office for New Americans to enroll immigrants in the program. These partners in the North Country and Finger Lakes include: New York Farm Bureau, Literacy Volunteers of Wyoming County, Agri-Business Child Development, and Cornell Cooperative Extension. In the Hudson Valley and New York City, these partners include: New York Immigration Coalition, the Hispanic Federation and Catholic Charities of the Archdiocese of New York.
© 2023 Latin Times. All rights reserved. Do not reproduce without permission.