A brutal collision between two subway trains in Mexico has killed one person and injured at least 57 people, as authorities worked to rescue many of the passengers out of the area and investigate the possible cause of the crash.
Mayor Claudia Sheinbaum said that the crash, which happened in Line 3 of Mexico City's broad subway system, resulted in one woman being killed and at least 57 people being injured, though numbers from authorities had put the number originally at 41. A train driver was reportedly hospitalized and is in serious condition, according to the Associated Press.
Rescue teams from the Defense Ministry, the Civil Protection agency, and the Navy were also involved in the operations to save the remaining people from below. Four others were hospitalized with conditions unknown, while 26 of the injured have since been released from custody, CNN reported.
As the prosecutor's office of the city starts its investigation as to what could have caused the collision, survivors like electrician Edgar Montiel express their luck at having survived the ordeal. He reportedly got stuck on the floor of the subway car he was with other passengers, screaming and crying for help until paramedics and rescue teams came in 30 minutes later.
"It sounded very strong. I just closed my eyes when I felt the sheets of the car bend and throw me," he said, before describing the situation he found himself in, "The power went out to the subway and a lot of smoke began to come out that was suffocating us. We could not breathe well."
Mexico City's subway is one of the busiest in the world, serving a country with over 20 million people. Its controversies in the past included a recent 2021 incident where an elevated section of the subway collapsed and killed dozens of people. An investigation on the matter found deficiencies in how it was constructed, and 10 former officials have been charged in relation to the incident.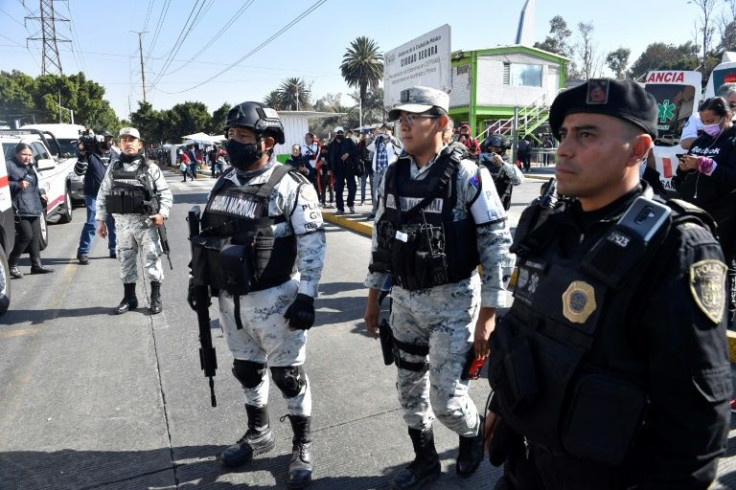 © 2023 Latin Times. All rights reserved. Do not reproduce without permission.