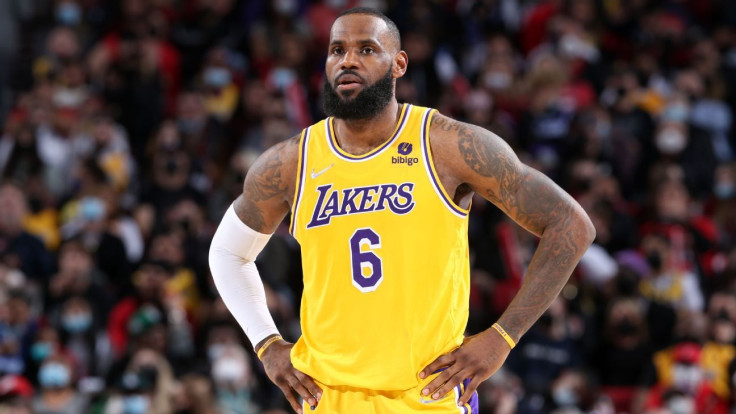 NBA superstar LeBron James questioned reporters why they haven't asked him about an old photo of Jerry Jones that has surfaced. The Dallas Cowboys owner was pictured denying entrance to Black students of North Little Rock High School in 1957. Jones has stated that he was simply a spectator and a "curious kid at the time" who "had no idea when I walked up there what we were doing." The photo was published in a Washington Post article highlighting Jones's football making decisions and influence.
"I was wondering why I haven't gotten a question from [the media] about the Jerry Jones photo," James said Tuesday night. "But when the Kyrie [Irving] thing was going on, you guys were quick to ask those questions."
Nets guard Kyrie Irving found himself in controversy after he posted a link to a film that promoted antisemitic views on social media. As a result the Nets suspended Irving for eight games.
"I feel like as a Black man, as a Black athlete, as someone with power and a platform, when we do something wrong or something that people don't agree with, it's on every single tabloid, every single news coverage, it's on the bottom ticker. It's asked about every single day."
"But it seems to me that the whole Jerry Jones situation and photo, and I know it was years and years ago and we all make mistakes, I get it. But it seemed like it's been buried under, like, 'Oh, it happened. OK, we just move on.' And I was just kind of disappointed that I haven't received that question from you guys," the James added.
The Los Angeles Laker forward has been outspoken about racial inequality and racial injustice.
© 2023 Latin Times. All rights reserved. Do not reproduce without permission.