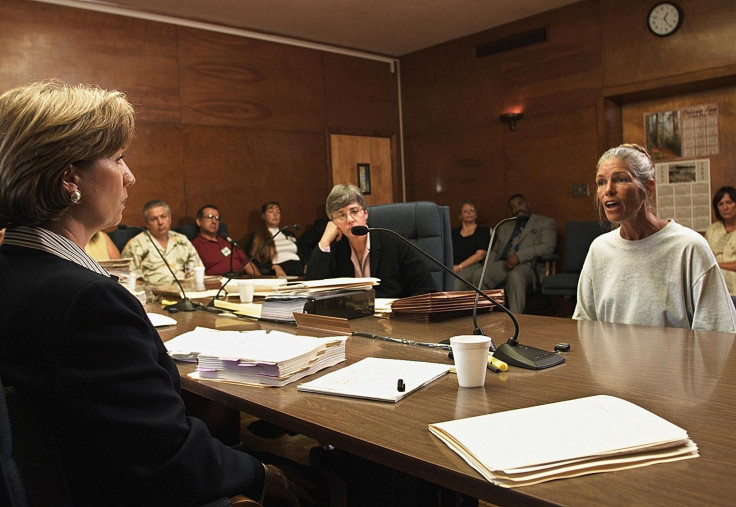 Former Charles Manson follower Leslie Van Houten was released on parole after serving over five decades for murders.
Leslie Van Houten, a former member of the infamous "Manson family," has been granted parole after spending more than 50 years in prison for her involvement in two brutal murders.
At the age of 19, Van Houten participated in the killing of a Los Angeles grocer and his wife in 1969, acting under the influence of Charles Manson. Despite five previous parole denials by California governors, a state appeals court overturned the decision.
Van Houten, now 73 years old, was the youngest member of the Manson group to be convicted of murder.
She played a role in the tragic deaths of Leno LaBianca and his wife Rosemary, holding down Rosemary while another individual stabbed her. She later admitted to stabbing the lifeless victim as well, BBC reported.
On Tuesday morning, Van Houten was released from a women's prison in California, according to her attorney Nancy Tetreault. She will likely be on parole for three years and has expressed her intention to seek employment in the near future.
Leslie Van Houten, known for her involvement in the infamous crimes orchestrated by cult leader Charles Manson, has been released on parole after spending a significant portion of her life behind bars.
Manson, a notorious cult leader, instructed his followers to commit a series of nine murders, aiming to incite a race war called "Helter Skelter" after the Beatles' famous song. Manson passed away in prison in 2017.
During her life sentence, Van Houten pursued educational endeavors and obtained both a bachelor's and a master's degree. She also worked as a tutor for fellow inmates during her time in prison.
Despite numerous parole denials throughout her incarceration, Van Houten was recommended for parole in 2016.
However, the recommendations were rejected by both former California Governor Jerry Brown and the current Governor, Gavin Newsom.
The most recent denial in 2020 was ultimately overturned by a California appeals court. On Jul. 8, Governor Newsom announced that he would not impede Van Houten's parole, clearing the way for her release on Tuesday.
In a recent statement, the governor expressed his disappointment regarding Van Houten's release, acknowledging that it would be unlikely for the case to reach California's Supreme Court if the legal battle were to continue.
Now that she is out of prison, Van Houten is anticipated to reside in a halfway house for approximately a year.
Her lawyer emphasized that she will need to adapt to a vastly different reality from when she was initially incarcerated and learn to navigate the challenges of her new environment.
"More than 50 years after the Manson cult committed these brutal killings, the victims' families still feel the impact," the statement said.
"She has to learn to use the internet. She has to learn to buy things without cash," Tetreault told the AP. "It's a very different world than when she went in."
During multiple parole hearings, Van Houten consistently expressed remorse for her participation in the murders and her association with Charles Manson.
"I bought into it lock, stock and barrel," she said of his beliefs in a 2002 parole hearing. "I took it at face value."
She went on to acknowledge that she had allowed Manson to override her own independent thinking, recognizing the manipulation and control he exerted over her.
© 2023 Latin Times. All rights reserved. Do not reproduce without permission.