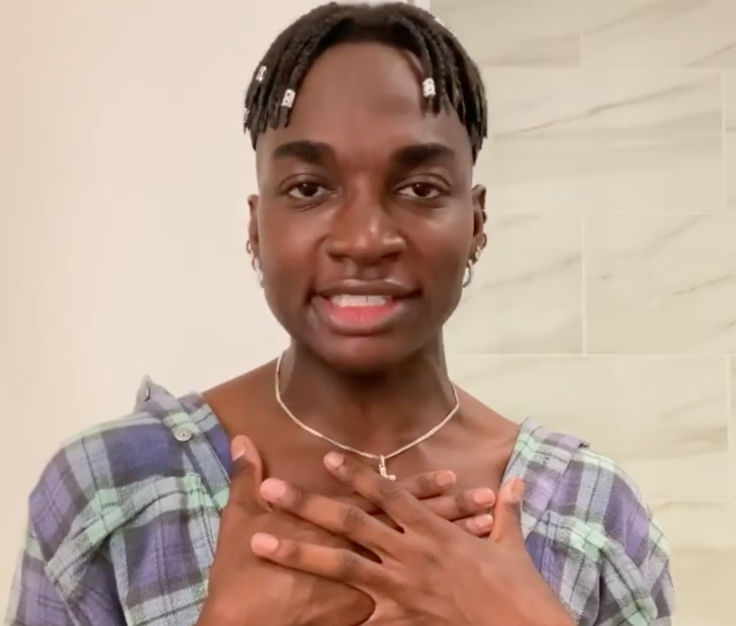 What comes before prom? The promposal of course! Unfortunately, prom won't be IRL this year, but it doesn't mean prom is canceled -- repeat, prom is not canceled! AXE is helping keep the tradition alive by partnering with internet phenomenon Rickey Thompson for a virtual promposal challenge.
On May 9, Rickey launched the #bemyAXEdatecontest on Instagram, here, interested high school students 16 and older can submit their most unique, laughable and jaw-dropping promposal videos on Instagram using the hashtag for a chance to win an IG Live hangout with Rickey Thompson. But wait! That's not all though, the winner and a friend will receive VIP access to the star-studded Teen Vogue Virtual Prom on Saturday, May 16, at 8 PM ET.
"Prom is such a huge moment in teens' lives, so AXE is proud to partner with Teen Vogue to provide much-needed normalcy to students across the U.S.," said AXE Brand Director Mark Lodwick. "It allows us to help make the moments leading up to prom, like Promposal, memorable no matter the times we're in."
Students attending the Teen Vogue Virtual Prom will also enjoy customized playlists, choreographed dances made for TikTok, thematic backdrops, a special surprise from Rickey, and more.
Can't make it to prom? No worries, AXE will launch another interactive challenge via TikTok on May 16 inviting fans, at and outside of prom, to join the fun.
© 2023 Latin Times. All rights reserved. Do not reproduce without permission.