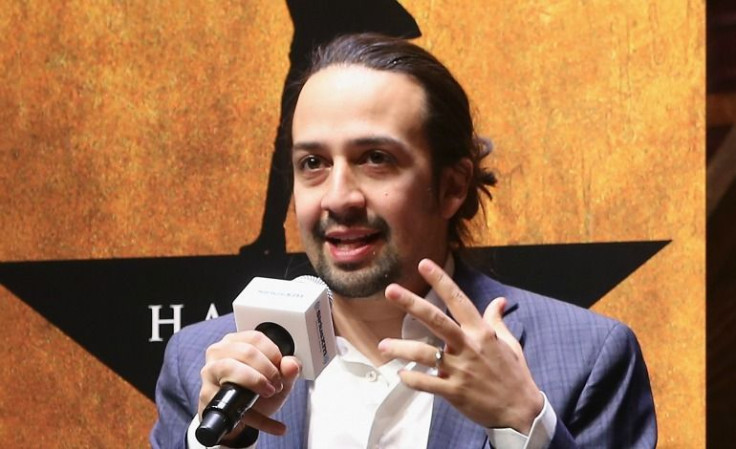 After making the rounds with Demi Lovato and Nick Jonas, something tells us that James Corden has invited Lin-Manuel Miranda to be a future guest on "Carpool Karaoke".
A photo posted on social media Tuesday night hinted that the Puerto Rican actor and British host of "The Late Late Show with James Corden" were filming a new episode of the popular singing segment. "Lin-Manuel Miranda appears to be shooting Carpool Karaoke with James Corden today," Hypable.com posted on their Facebook page, along with a paparazzi shot of the two gentlemen in the car.
Perhaps the photo means nothing. But considering that Corden is known for picking up celebrities and having a good ole' time while he gives them a ride around town, we cannot think otherwise. We are also expecting a lot of rapping and free style in this episode.
If this is true, Miranda will join a list of renowned stars who have already gone behind the wheel with Corden, such as Adele, Justin Bieber, Jennifer Lopez, Sia, One Direction, Gwen Stefani and George Clooney. Check out the proof below!
Prior to jumping in Corden's car, the "Hamilton" creator delivered a powerful, rhythmic and eloquent commencement speech for the lucky students of the University of Pennsylvania. As expected, Pulitzer Prize winner Miranda dropped some excellent advice, empirical knowledge and political views he wishes the graduates take with them into what he described as the scariest part of their lives.
Corden, on the other hand, launched his "Carpool Karaoke" ride with pop singers Lovato and Jonas, who are set to embark a summer tour together.
In the midst of promoting their upcoming joint tour, "Future Now: The Tour," Lovato and Jonas jumped on board "Carpool Karaoke" and it was all the rage! We must admit, however, that the least thing they talked about was their tour. In fact, they talked their love lives, Jonas' purity ring and crazy fans.
© 2023 Latin Times. All rights reserved. Do not reproduce without permission.