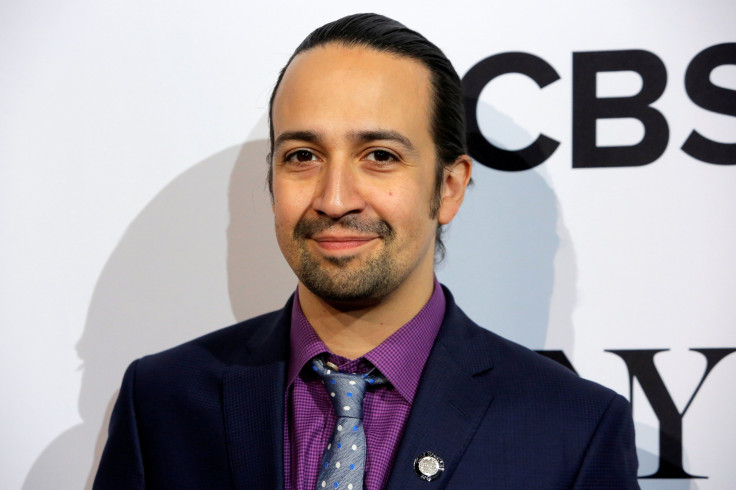 Just two weeks ago, we saw Rita Moreno perform a commencement speech, which she said was inspired by Lin-Manuel Miranda and his Broadway smash hit "Hamilton." Now, we got to hear Miranda himself deliver a super powerful, rhythmic and eloquent commencement speech for the lucky students of the University of Pennsylvania.
As expected, Pulitzer Prize winner Miranda dropped some excellent advice, empirical knowledge and political views he wishes the graduates take with them into what he described as the scariest part of their lives. "My dear terrified graduates, you are about to enter the most uncertain and thrilling period of your lives. The stories you are about to live are the ones you will be telling your children, and grandchildren, and therapists," he assured them.
Here are six more things we learned from his awesome pep talk:
"Stories are essential": Miranda believes that politicians will not remind of us of success stories, which is why we need art to do so. "In a year where politicians traffic in anti-immigrant rhetoric, there is also a Broadway musical reminding us that a broke, orphan immigrant from the West Indies built our financial system."
"Immigrants get the job done": In a straight hit against Donald Trump, Miranda always manages to squeeze in reasons why this country is better because of its immigrants. "Since the beginning of the great unfinished symphony that is our American experiment, time and time again immigrants get the job done."
You get to choose which stories to tell, but choose wisely: "This act of choosing, the stories we tell versus the stories we leave out, will reverberate across the rest of your life. Don't believe me? Think about how you celebrate your Senior Week, and contrast that with the version you shared with the parents and grandparents sitting behind you."
He does not mention Philadelphia in "Hamilton" and he is sorry: "As the guy who plays Hamilton every night, let me get into character for a moment and say, 'My bad, Philadelphia,'" Miranda said. "You are known as the birthplace of Louisa May Alcott, Rocky Balboa, Boyz II Men, Betsy Ross, Will Smith, Isaac Asimov, Tina Fey, cheesesteaks … You win, Philly. You win every time."
This time of fear will change your life: "They are the times where you'll say no to the good opportunities so you can say yes to the best opportunities; the are what Verdi survived to bring us 'La Traviata'; the are the moments in which you'll figure out who you are."
Remember to thank your family: "I know that parents, grandparents and aunts and uncles made miracles for you to be here. I know that because my family made miracles happen for me to be standing here talking to you; telling stories.
It is no wonder Miranda was recently named one of this year's TIME 100 Most Influential people. Watch his full speech in the video below starting around the 2:31:00 mark.
© 2023 Latin Times. All rights reserved. Do not reproduce without permission.