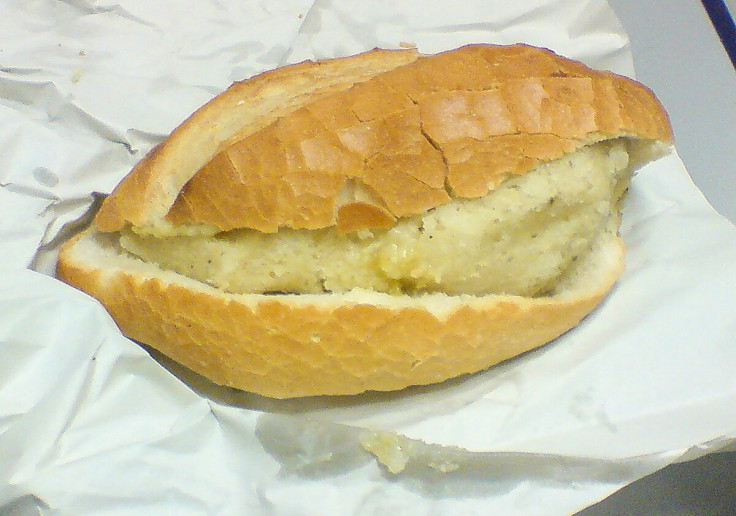 Tamal tortas, also known as guajolotas, are a beloved street food in Mexico City. These delicious sandwiches combine two classic Mexican dishes – tamales and tortas – to create a unique and flavorful snack that's perfect for any time of day.
Tamal tortas consist of a warm tamale – usually filled with chicken, pork, or beans – that's sliced in half and placed inside a soft telera roll. The tamale is then topped with a variety of garnishes, including salsa, cheese, avocado, and crema. The result is a hearty and satisfying sandwich that's packed with flavor.
Tamal tortas can be found all over Mexico City, but some of the best spots include the street vendors outside of the Chilpancingo metro station and the Mercado de Jamaica. These vendors offer a wide variety of tamale fillings and toppings, allowing you to customize your tamal torta to your liking.
One popular variation is the green tamal torta, which features a tamale filled with chicken and covered in a spicy green sauce made from tomatillos and chilies. Another delicious option is the sweet tamal torta, which features a tamale filled with cinnamon-spiced raisins and topped with condensed milk.
Tamal tortas are not only delicious but also incredibly affordable. They typically cost between 20-30 pesos (around $1-2 USD), making them an excellent option for budget-conscious travelers. There are many places where you can buy guajolotas in Mexico City. Some popular options include El Cardenal, La Guajolota Tradicional, Cielito Querido, and El Jarocho.
In addition to being a tasty snack, tamal tortas also have cultural significance in Mexico City. They're considered a traditional food and are often eaten as breakfast or as a mid-morning snack. They're also popular during celebrations such as Day of the Dead and Christmas.
If you're visiting Mexico City, be sure to try a tamal torta for yourself. It's a delicious and unique street food that's sure to leave you feeling satisfied and happy.
© 2023 Latin Times. All rights reserved. Do not reproduce without permission.