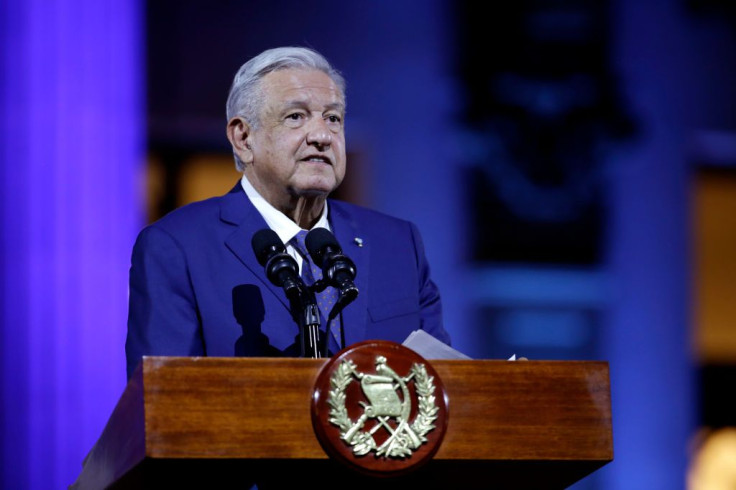 Following disclosures in American media, Mexican President Andres Manuel Lopez Obrador announced on Tuesday, Apr. 18, that the Pentagon was spying on his government and that he would start classifying material from the armed services to safeguard national security.
His remarks come a few days after the Washington Post published an article about alleged tensions between the Mexican Navy and Army, citing a U.S. military briefing that was made public online through leaks of classified U.S. military documents.
"We're now going to safeguard information from the Navy and the Defense Ministry, because we're being a target of spying by the Pentagon," Lopez Obrador told his daily news conference.
A spokesman for the Pentagon stated that the U.S. Department of Defense has a "strong collaborative defense partnership" with Mexico's Army and Navy and that the entities tackle common challenges "while respecting each other's sovereignty and respective foreign policy agendas."
The leak has previously been referred to by the Pentagon as a "deliberate, criminal act."
The Washington Post story said there was no indication the cited document came from intercepted communications of Mexican officials.
Lopez Obrador has come under pressure to prosecute the military for years of alleged wrongdoing, including reported executions and disappearances.
Nevertheless, he has pushed to subordinate the National Guard, a militarized police force, to the Army and strengthened the Army's involvement in public safety, Reuters reported.
On Monday, Apr. 17, Lopez Obrador had described the U.S. intelligence in the leaks as an "abusive, overbearing intrusion that should not be accepted under any circumstance," adding that he did not plan to rebuke the U.S., but would at some point discuss "conditions for collaborative work."
On Tuesday, when confronted with fresh accusations regarding the use of controversial spyware Pegasus during his government, he reaffirmed that his administration does not spy.
According to a study by Toronto-based digital watchdog Citizen Lab, prominent Mexican rights group Centro Prodh on Tuesday claimed that Pegasus had targeted two of its employees' phones last year.
This is only the most recent of multiple reported instances of Pegasus use under Lopez Obrador's administration.
Pegasus is spyware developed by the Israeli cyber-arms company NSO Group that can be covertly installed on mobile phones (and other devices) running most versions of iOS and Android. Pegasus is able to exploit iOS versions up to 14.7, through a zero-click exploit.
As of 2022, Pegasus was capable of reading text messages, tracking calls, collecting passwords, location tracking, accessing the target device's microphone and camera, and harvesting information from apps.
© 2023 Latin Times. All rights reserved. Do not reproduce without permission.